The government has announced an additional Tk 20 billion stimulus package to assist migrant workers, unemployed youth and rural population during the economic crisis caused by the coronavirus pandemic, bdnews24.com reports.
Prime Minister Sheikh Hasina on Thursday announced the additional package, which will be given to four state entities: Palli Shanchay Bank, Probashi Kalyan Bank, Karmasangsthan Bank and Palli Karma-Sahayak Foundation, or PKSF.
Each entity will receive Tk 5.0 billion for distribution as loans among those vulnerable groups.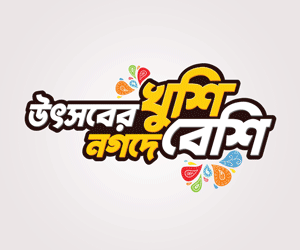 The additional package takes the total stimulus package past Tk 1.0 trillion, equivalent to 3.6 per cent of Bangladesh's gross domestic product.
The premier launched a scheme to provide financial assistance to 5.0 million vulnerable families who will each receive a one-time grant of Tk 2,500 through mobile banking services.
She also inaugurated a programme through which the education stipends and tuition fees for 2019 will be provided to graduate-level students through mobile banking services.
Bangladesh reported its first cases of the novel coronavirus on March 08. Since then, the virus has infected 17,822 people and killed 269 others.
The government has also enforced a nationwide shutdown of schools, offices and public transport system since March 26 as part of the efforts to limit the outbreak.
But lower-income families and workers living hand-to-mouth have been hit the hardest by the shutdown as they have been left without their livelihoods during the crisis.
Meanwhile, the government is also working closely with its embassies and missions abroad to ensure that necessary steps are taken to reduce the plight of 12 million Bangladeshi migrants around the world who have been laid off or furloughed as the pandemic continues to wreak havoc on the global economy.