The central bank has relaxed its loan provisioning policies further to facilitate disbursement of agriculture and micro-credits by the banks, officials said.
Under the relaxations, the banks will have to maintain general provisioning for all unclassified short-term agriculture and micro-credits at one per cent instead of the earlier 2.5 per cent.
The general provisioning, however, was five per cent in the year 2014.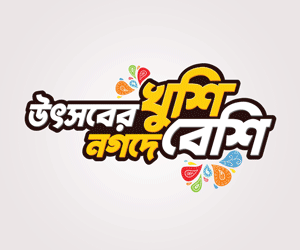 Provisioning for classified as 'sub-standard' and 'doubtful' will remain unchanged at five per cent, according to a notification issued by the Bangladesh Bank (BB) on Wednesday.
Besides, the provisioning for classified as 'bad/loss' will be maintained at 100 per cent, it added.
"We've relaxed the loan provisioning policies aimed at expediting disbursement of agriculture and micro-credits through encouraging participation of the banks," a BB senior official told the FE while explaining the main objective of the notification.
He added the notification will also help ensure the country's food security through expediting overall agriculture productions in the near future.
Meanwhile, agriculture loan disbursement across the country grew by more than 35 per cent or Tk 7.31 billion in the first two months of the current fiscal year (FY) following heightened monitoring and supervision by the central bank.
Disbursement of farm credit rose to Tk 27.94 billion during the July-August period of the FY 2017-18 from Tk 20.63 billion in the same period of the last year, according to the latest BB statistics.
Of Tk 27.94 billion, eight state-owned banks disbursed Tk 8.09 billion, and the remaining Tk 19.85 billion was disbursed by the private commercial banks (PCBs) and foreign commercial banks (FCBs).
All scheduled banks have achieved nearly 13.70 per cent of their annual agricultural loan disbursement target for FY 18, which was fixed at Tk 204 billion.
The recovery of farm loans, however, rose to Tk 28.66 billion during the period.