Courier and parcel service sector is doing a roaring trade even during the pandemic as consumers from home are ordering more products online than ever before.
E-commerce sites, Facebook-based online stores, small entrepreneurs and the like are delivering products at consumers' doorsteps through own delivery persons or app-based parcel service platforms.
In the case of delivering products outside Dhaka or bringing something from other districts to the capital, most online businesses and app-based parcel services rely on traditional courier service providers.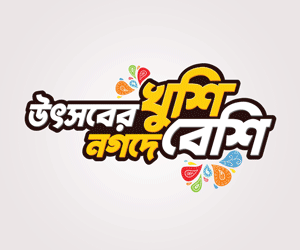 Industry insiders said consumers are mostly ordering groceries, processed food, medical safety products, seasonal fruits and medicines during the pandemic.
However, many consumers expressed grievances over the delay in product delivery by online shops as their supply chain ecosystem is yet to get professional.
Courier Services Association of Bangladesh (CSAB) president Hafizur Rahman Pulok said, "Unlike other industries, courier and parcel services, especially the leading ones, are doing enough business to survive the pandemic."
Courier and parcel services did not get hit by the pandemic like others as it is closely linked to logistics industry which is key to maintaining uninterrupted product supplies countrywide.
However, Mr Pulok, also vice-chairman of Sundarban Courier Service Pvt Ltd, said, "It's true that leading companies are doing a rather good business, but those delivering documents only are not in a good state."
Amit Mallik, an executive of Hygiene Solutions BD, said most of the medical safety and hygiene products within Dhaka city are delivered by their own delivery persons.
But the products that go outside the capital are delivered by leading couriers in bulk, he added.
However, Mr Mallik told the FE that it may take longer time to deliver products for a distinct lack of a smooth supply chain ecosystem in Bangladesh.
Recently, Uber Bangladesh launched Uber Connect, a new home package delivery service only for Dhaka city, to send and receive parcels from each other and also order items from shops.
However, all packages in less than 5.0-kilogram weight and securely sealed should be portable on a two-wheeler vehicle, according to an Uber statement.
Uber's local rival Pathao, which introduced parcel delivery service back in 2017, is one of the key players of the app-based on-demand package delivery service in Dhaka and Chattogram.
Another firm eCourier is also busy delivering goods to consumers from different online shops, said Biplob Ghosh Rahul, chief executive officer of the company.
It has been witnessing a 50-60 per cent rise in daily delivery since the outbreak of COVID-19, he added.
About goods haulage of small parcel companies, the CSAB president said, "Most of the Dhaka-based online shops and even parcel services use our platforms to deliver products outside Dhaka."
"Most of them send multiple packages in one large carton which we previously didn't know of, but recently we told them to provide information about each package for security reasons."
There are many illegal courier services in the country which have no licence to do business and do not pay tax to the government, disclosed Mr Pulok.
There are 130 members under the CSAB, he said, adding that nearly 1.0-million workers are involved with courier services.
Courier services pay 15-per cent value-added tax to the state exchequer for operating business, Mr Pulok cited.