Bangladesh's graduation from the least-developed country (LDC) status may not sustain without bringing discipline in the financial sector, opines Centre for Policy Dialogue Distinguished Fellow Dr Debapriya Bhattacharya.
The country's economy will crumple if competency, efficiency and transparency are not ensured in the sector in question, he says.
Dr Debapriya made these observations at a mock parliament session styled 'The Government's Will to Retain Discipline in Financial Sector' hosted by the Debate for Democracy on Saturday.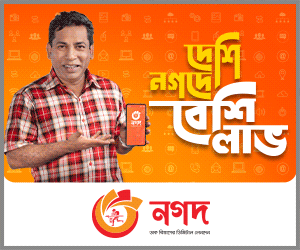 The programme was organised in the Bangladesh Film Development Corporation auditorium with Debate for Democracy chief Hasan Ahmed Chowdhury Kiron in the chair, according to a press release.
Apart from democracy and governance, Dr Debapriya said, regulation in the financial sector is crucial for sustainable development.
"It's unethical for banks to call meetings at midnight to exempt loan defaulters from debts with the intention of allowing them to participate in elections."
Dr Debapriya urged the new Election Commission to take a strong stance on loan defaulters, tax dodgers, and corrupt and anti-independence quarters so that they cannot contest the upcoming elections.
Terming the information about 10-per cent default rate in the sector incorrect, he says the amount of written-off debts are bigger than the size of recovered loans.
The macroeconomist urged the owners of banks to be cautious about making loan defaulters the members of the Association of Bankers, Bangladesh (ABB).
Citing that the Bangladesh Bank (BB) lacks goodwill and competence to bring discipline in the sector, he says, "Because of weak monitoring, powerful people involved in managing banks ignore BB directives."
Two teams from American International University and Stamford University Bangladesh respectively contested the debate to become co-champions with equal points.