The prevailing Covid-19 pandemic has created new challenges like the rise of new poor and vulnerability of marginalised businesses for Bangladesh towards achieving sustainable development goals (SDGs).
Highlighting this, speakers during a webinar suggested concerted efforts among stakeholders, ensuring inclusive growth and running economic activity with attention to the environment.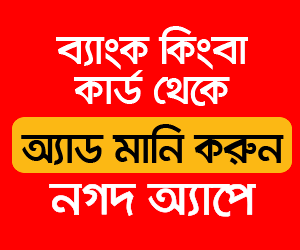 The observations and suggestions were made during a webinar styled 'Achieving the UN's SDGs: How has the pandemic impacted our progress' on Friday evening.
It was part of a series of webinars hosted by a non-profit organisation 'Heroes for All' in association with 'DEVELOPMENT 2030', a global campaign for aid and development community initiated by the UK-based The Montgomery Group.
Chittagong Stock Exchange chairman Asif Ibrahim, UNDP Bangladesh country economist Dr Nazneen Ahmed, World Food Programme climate specialist Omar Farook joined the conversation as panellists.
The session was moderated by Heroes for All founder and president Dr Rehnuma Karim and hosted by Montgomery Group director Nicholas Rutherford.
In his speech, Mr Ibrahim says the business community has to play a very crucial role in implementing SDG-related programmes for huge financing requirements.
"Some of the goals -- SDG 08 on decent work and economic growth, and SDG 12 on responsible consumption and production -- are directly connected to businesses."
On the challenges facing entrepreneurs during the pandemic, Mr Ibrahim said small and micro industries could not avail the benefit of the government's stimulus packages for unavailability of database.
"Because of the lack of database," he said, "small and marginalised businesses suffered the most."
Mr Ibrahim said it was difficult to assess the progress in SDGs until the pandemic was over as it created uncertainty amid challenges like lack of finance.
He also highlighted how businesses were moving towards green energy and bonds like social bond and green bond could play a major role in encouraging businesses to become more socially and environmentally conscious.
Dr Nazneen says the pandemic has already created a huge number of poor, and many people are at vulnerable level just above the poverty line.
Addressing the economic oscillation amid Covid-19 is a vital challenge, she adds.
"Many businesses in both the manufacturing and service sector could not operate during the lockdown period that caused unemployment."
According to Dr Nazneen, a lot of social challenges emerged due to the outbreak of the deadly pathogen.
Recognising the importance of taking time-befitting preparations, she said, adding that the country's graduation from its LDC status and attainment of SDGs are also connected.