A three-day meet on sustainable finance with delegates from central banks of Ghana, Nepal and Nigeria began in Dhaka Wednesday to promote sound environmental and social practices by banks.
Bangladesh Bank (BB) and the International Finance Corporation (IFC), a member of the World Bank Group, have jointly organised the event to share experiences in environmental and climate financing among the participates.
"We're delighted to share our experience in environmental and climate finance, policy development and implementation with other member- countries to help them develop and improve their own policies and create a greener future," SK Sur Chowdhury, deputy governor of the BB, told a press conference at the central bank headquarters in Dhaka.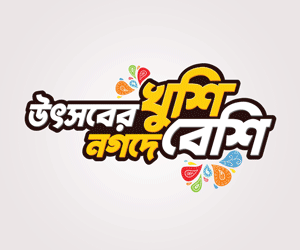 Green finance presents a huge opportunity to deliver on the Paris accord and the Sustainable Development Goals, to which Bangladesh is a signatory, the deputy governor added.
He also said the learning event will use a mix of lectures, presentations, and site visits, where delegates will learn about international sustainable finance principles in banking operations and witness firsthand how financial sector and businesses are responding to the sustainable finance efforts by the central bank of Bangladesh.
BB is one of the founding members of the Sustainable Banking Network (SBN) and a pioneer in promoting sustainable finance.
Recently, the central bank of Bangladesh updated its environmental-and social risk-management guidelines for banks and financial institutions.
"It is considered a model for emerging markets' regulators embarking on a similar journey as the Bangladesh Bank has an all-round approach with policies, procedures, tools for managing E&S risks and regulations, funds, product categorization for promoting green finance in Bangladesh," Mr. Sur Chowdhury explained.
The participating three countries are also members of the SBN - an IFC- supported global knowledge platform for financial-sector regulatory agencies and banking associations from the emerging markets.
Established in 2012, the SBN membership has reached 31 countries across Asia, Africa, Latin America, and the Middle East collectively covering an estimated $42.5 trillion in banking assets.
"The central bank of Bangladesh has already introduced 'Guidelines on Environmental Risk Management (ERM) for Banks and Financial Institutions in Bangladesh that will come into effect from January 1, 2018," the BB deputy governor said in reply to a query.
He also said the guidelines on ERM have been a pioneering initiative from any central bank or financial-sector regulatory body all over the globe in context of addressing environmental risk in the process of credit management in banks or financial institutions.
The IFC had provided technical supports for formulating the guidelines on ERM.
"IFC is proud to connect the SBN banking regulator members to share experience on this journey toward sustainable finance," said Wendy Werner, IFC Country Manager for Bangladesh, Bhutan and Nepal, according to a joint statement issued by the IFC and the BB.
"Higher standards of environmental and social risk management by financial institutions are a powerful way to manage concrete business risks, increase market trust, and attract investment, especially towards green financing."
Among others, Johnson Pandit Asiama, deputy governor of the Bank of Ghana, Shiba Raj Shrestha, deputy governor of the Napal Rastra Bank, Aisha Usman Mahmood, special advisor to the governor on sustainable banking of the Central Bank of Nigeria, and Afifa Raihana, senior environment specialist, environment, social and governance department of the IFC, spoke on the occasion.
A total of 21 central bankers of the three countries are participating in the learning event wherein nine BB officials are taking part, the organizers said.
The delegates are scheduled to visit a commercial bank and an apparel factor today (Thursday).
They will also share their experiences with the members of BGMEA (Bangladesh Garment Manufacturers and Exporters Association) on Friday, according to the organizers.