Country in grip of 'crony capitalism'
Experts worried over lack of accountability, diluted institutional effectiveness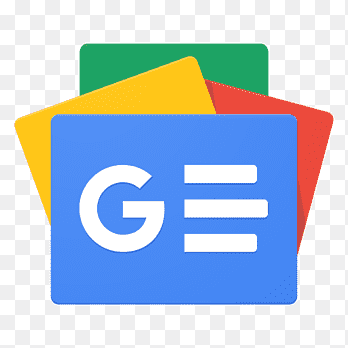 For all latest news, follow The Financial Express Google News channel.
Bangladesh is going through a 'crony capitalism' phase due to the growing nexus between certain political class and business class, experts said at a workshop in the capital on Monday.
Such 'monopolistic' crony capitalism is diluting the culture of accountability and institutional effectiveness in the country which may affect country's development in the long term, they warned.
"This country may be poised to a particular situation which is related to crony capitalism", eminent economist Wahiduddin Mahmud said while speaking at a workshop organised by South Asian Network on Economic Modeling (SANEM).
At present, with a periodic regime change, there is also a change of cronies, Mahmud said.
"But if we come to a situation where there is a continuity of a regime, then the cronies become increasingly monopolistic", he added.
Mahmud's remark came when a former bureaucrat Dr. Saadat Husain warned that 'crony capitalism' is sapping good governance and the culture of accountability in the country.
"We are suffering from a culture of no accountability as we have seen in the case of BASIC Bank", Dr. Sadat said.
"The authorities precisely knew who the culprits were in this case but they could not go for any action", the former cabinet secretary of the government, said.
"This is an example of crony capitalism", Dr. Sadat said, "And When we talk in terms of SDGs, this will be our biggest challenge in achieving the global goals", he warned.
Apart from governance issues, experts at the event also questioned the effectiveness of One Stop Service scheme originally aimed at boosting investment in the country.
"It is said that Bangladesh has a generous Foreign Direct Investment policy-- which is true in paper only. But the support services including that One Stop Service is not really working", said former Finance Adviser of a caretaker government Mirza Azizul Islam.
He also said that the country needs to have some targeted promotional measures for attracting foreign direct investment.
"We need to have some strategies about where we want foreign investment and which companies we should target for that", Islam said.
"If we just go to some major overseas cities, invite some hundred companies and tell them that we have such liberal foreign investment policies-- that, I think, will not work", he added.
The former Finance Adviser also questioned the practice of recapitalising the state-owned enterprises-noting that such measure is a 'continuous drainage of public finance'.
"These SOEs are given loans at a subsidized rate. Those loans are never repaid-- but they continue to get loans. This has resulted in huge amount of debt service liability for the government", he said.
Meanwhile, Dr. Wahiduddin Mahmud, in his speech, also warned that land scarcity is bound to become a major problem for the country in coming years.
"The problem will become even more acute when we go for the next stage of industrialisation", the eminent economist said.
"It will create environmental stress for further industrialisation. The land will become more costly and the environment mitigation costs of industrialisation will be increasingly high", Mahmud cautioned.
Speakers at the event also criticised the culture of cost and time overrun in the implementation of development projects.
"Our flagship project Padma Bridge was supposed to be completed by December this year. But now we hear that this will be delayed by four years", Dr. Sadat said.
Experts at the event also warned that Bangladesh needs to accelerate its investment-GDP ratio substantially to meet its long term development targets.
"Investment-GDP ratio has to be increased annually by 0.7 per cent in the next 12 years which is 1.75 times higher than the current annual percentage points", said SANEM Executive Director Professor Selim Raihan in his presentation.
He also identified the slow pace of structural transformation, infrastructural problems, slowdown in poverty reduction, rising inequality and weak state capacity in mobilising resources as major challenges for Bangladesh's development.
Earlier, the Bangladesh chapter of the 'Institutional Diagnostic Tool' was formally launched at the event.
SANEM in collaboration with the Economic Development and Institutions Research Programme is undertaking the study to design an 'institutional Diagnostic' tool that will permit the policy makers to identify weak institutional areas that restrict development.
Bangladesh is the third country in the world after Tanzania and Benin to conduct the study.
Former Chief Economist of World Bank Dr. Francois Bourguignon delivered a presentation at the event highlighting the core aspects of the Institutional Diagnostic Tools based on the lessons taken from conducting the same study in Tanzania.
Director General of Bangladesh Institute of Development Studies Dr. KAS Murshid and Executive Chairperson of Center for Development and Employment Research Dr. Rushidan Islam Rahman, among others, also spoke on the occasion.