COVID-19: Govt so far announces $11.90b stimulus packages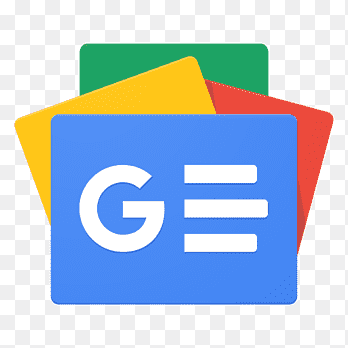 For all latest news, follow The Financial Express Google News channel.
The government has so far announced a set of stimulus packages worth around $11.90 billion (Taka 1.011 trillion to offset the COVID-19 shock on various sectors of the country and minimise the sufferings of the people hit hard by the nationwide shutdown enforced to fend off the deadly virus.
"In the wake of COVID-19 outbreak in the country, the government led by Prime Minister Sheikh Hasina has so far declared a set of stimulus packages of Tk 1.011 trillion which is 3.6 per cent of total GDP to reinvigourate the country's economic activities and production system," reports BSS citing a source at the Prime Minister's Office (PMO).
It said a total of 18 economic sectors, including export-oriented industries; small, medium and cottage industries, agriculture, fish farming, poultry and livestock have been brought under these incentive packages.
Among the packages, the highest amount of Tk 300.00 billion has been allocated for providing working capital facility to the affected industries and services sector organisations followed by Tk 200.00 billion stimulus package for supplying working capital to the small (including cottage industries) and medium industrial enterprises.
The other stimulus packages announced by the government are special fund for the export-oriented industries with Taka 50.00 billion and expanding the facilities of Export Development Fund (EDF) introduced by Bangladesh Bank with Taka 127.50 billion.
Besides, incentive packages like Pre-Shipment Credit Refinance Scheme with Taka 50.00 billion, special honourarium for the doctors, nurses and health workers with Taka 1.0 billion, health insurance and life insurance with Taka 7.50 billion and free distribution of food materials with Taka 25.03 billion were announced by the government.
The other stimulus packages announced so far by the government are agriculture subsidy with Taka 95.00 billion, agriculture refinancing scheme with Taka 50.00 billion, refinancing scheme for the low-income professional farmers and small businessmen with Taka 30.00 billion, selling rice at Taka 10 per kg with Taka 2.51 billion, and distributing cash among the target-based communities with Taka 12.58 billion.
Moreover, incentive packages for expanding the coverage of allowance programme with Taka 8.15 billion , building houses for the homeless people with Taka 21.30 billion, Boro rice/paddy purchase operation (additional 200,000 metric tonnes) with Taka 8.60 billion, and mechanisation of agriculture works with Taka 2.00 billion were declared since the outbreak of the coronavirus.
Prime Minister Sheikh Hasina on May 14 launched the disbursement of Taka 12.50 billion cash assistance among 5.0 million poor families hit hard amid the COVID-19 pandemic.
Under the programme, each of the 5.0 million destitute families, affected badly due to COVID-19 outbreak, received Taka 2,500 ahead of the Eid through mobile financial services (MFSs).
Through this cash support, nearly 20 million people were directly benefitted as on an average four members have been counted in each of 5.0 million families, the source said.
In her nationwide address on the eve of the holy Eid-ul-Fitr, Sheikh Hasina said the government is providing food assistance apart from cash aid, adding 1,62,867 metric tonnes of rice and Taka 91,47,72,000 have so far been allocated.
"We've given an allocation of 80,000 MT rice for selling it at Taka 10 per kilogram and issued additional 5.0 million cards this month for the destitute families through which they can buy this rice," she said.
"More than Taka 170.0 million was given to the qaumi madrasa students and teachers in two phases, while Tk 1.22 billion was provided to imams and muazzin of the mosques as financial assistance," she added.
Officials said the government has also made special arrangements for the marginalised community of society and these programmes will continue until the situation becomes normal.
A total of Tk 25.00 billion was allocated to Palli Sanchay Bank, Probsahi Kalyan Bank and Palli Karma Sahayak Foundation to help the youths and expatriates who lost jobs for the pandemic.
The government has started procurement of paddy and rice so that the farmers get fair prices. "In the current season, 2.23 million MT food grains, 200,000 MT more than the previous year, will be procured.
Besides, the government has made arrangements for supplying combined harvesters and reapers at subsidised prices and for this Tk 2.00 billion was allocated. Another Tk 50.00 billion was allocated for the farmers at only 4 per cent interest to offset the agriculture fallout of the COVID-19.
According to sources, loan facilities of Tk 50.00 billion against special fund for export-oriented industries have been made effective and those who could not join the work are also getting 60 per cent salary.
Payment of salary and allowances from this incentive package has already started.
Prime Minister Sheikh Hasina has made an announcement that all the programmes that the government launched to help the people affected badly in the wake of the COVID-19 outbreak will continue until the present crisis is over.