An aggressive drive gets going for Bangladesh's budget-deficit financing as government officials are set to sit with the World Bank tomorrow (Thursday) for fund negotiations to begin with.
Finance secretary, Economic Relations Division (ERD) secretary and World Bank representatives will sit for a policy meeting in Dhaka to settle a proposed budget-support fund from the global development financier, said a Ministry of Finance (MoF) official Tuesday.
The government is expecting US$500 million to $750 million worth of budgetary support titled 'Green resilient and inclusive development policy credit (GRID)' from the WB over next three years to meet the deficit in the budget outlay, he said.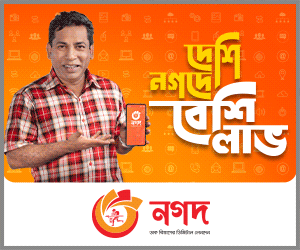 The official said: "We have also requested the WB to release remaining $250 million of the Recovery and Resilience Development Policy Credit (DPC)-II, another assured budget support, for facilitating the country's economic recovery."
Under a deal, the WB in April last had released the DPC-I worth $250 million.
The second tranche or Recovery and Resilience DPC-II is badly needed for the country in the next fiscal year (FY) 2022-23 as the budget deficit has already been projected high.
"We had also requested the Asian Development Bank (ADB) for providing US$1.0 billion worth of budget support too," the MoF official said.
He mentions that the national budget for the next fiscal year (FY) 2022-23 has been proposed with a massive Tk 2.45-trillion deficit in total allocation which needs budgetary support to offset the income-expenditure gap.
The deficit is nearly one-third of the total Tk 6.78 trillion worth of the proposed national budget and 5.5 per cent of GDP or gross domestic product.
The deficit gets gaping following the offering of higher subsidies in agriculture, power and energy sector, and increased incentives for industries and businesses, lower revenue collection against targets, waiver of VAT and taxes on different products and sectors, and expenditure for stimulus packages.
"We will discuss some necessary reforms agenda and their action plans. The WB has already given us a draft list of reform areas Bangladesh needs to do," another MoF official said about the policy matters of talk for the funding.
"We are hopeful of concluding the meeting Thursday with some agreed action plans on the reform agenda of the WB. Then we will go for negotiations to get the budgetary support from the WB," he adds.
The reform agenda will focus climate change and environmental issues in Bangladesh.
"We are hopeful about getting $750 million worth of policy credit from the Washington-based lender over next three years," the MoF official says.
"Within the next fiscal year, beginning in July 2022, we are expecting to receive the first tranche of the proposed $750 million GRID of the WB," he adds.