The government is set to approve yet another road development project without conducting a proper feasibility study and determining its priority, officials said Saturday.
Roads and Highways Department (RHD) officials said they would build the Sultanpur-Chinaier-Akhaura road to help improve the cross-border transport facilities with the seven north eastern states of India.
They said presently the road is being utilised by the Kolkata-Dhaka-Agartala passenger bus service. The road link has reduced the travel distance between Kolkata and Indian state of Tripura by nearly 1,100 km.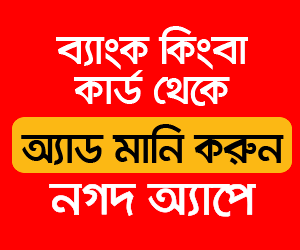 "The project proposal was sent to the Planning Commission (PC) in the last week of November last. Coming under pressure, the Project Evaluation Committee of the PC recommended it within a week for approval. The Planning Minister is expected to endorse the project," said a PC official.
"The project was not included in the current year's ADP even as an unapproved and unfunded scheme. We even did not get adequate time to scrutinise its feasibility. Just we have been asked to proceed with it as early as possible," said one of the PC officials preferring anonymity.
The RHD has recently sent the Tk 489 million Sultanpur-Chinaier-Akhaura road development project to the PC for getting approval.
The Bangladesh government itself will fund the project from its own resources.
Another PC official said: "The government during preparation of the ADP has made a list of some priority projects for endorsement in the current fiscal year (FY) 2017-18. Those are being included in the ADP as unapproved ones without fund allocations. These projects should be approved first before other less important projects."
However, many of those will not be ultimately able to obtain approval due to lack of funds in the development budget. Since the less priority projects like this road development scheme would eat up the money, many priority projects would go unapproved despite their importance," he told the FE.
A Road Transport and Bridges Ministry official said the Sultanpur-Chinaier-Akhaura road would facilitate the cross-border road communication between Bangladesh and India.
"It will not only boost trade, passenger transportation to and from Indian seven sisters will also be eased. The road will connect Agartala of Tripura with Kolkata," he said.
India and Bangladesh have already started Kolkata-Dhaka-Agartala bus service which reduced the distance for the Indian people by nearly two-thirds.
Agartala via Guwahati is 1,650 km from Kolkata by road. The distance between Agartala and Kolkata via Bangladesh is only around 500 km.
Bus service between Dhaka and Kolkata was introduced in 1999 while between Dhaka and Agartala in 2003.