Govt struggles to clear LNG bills amid dollar dearth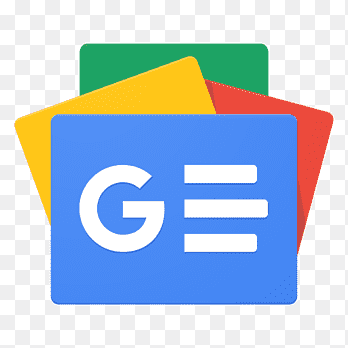 For all latest news, follow The Financial Express Google News channel.
The government is now struggling to make payments to global LNG suppliers - both long-term and spot sellers - against purchases due to a brewing currency crisis that poses a risk of halting supplies, said sources.
State-run Petrobangla has not been able to pay regularly to the two existing long-term suppliers - Qatargas and Oman Trading International (OTI), currently named OQ - against purchases of liquefied natural gas (LNG) under long-term contracts, according to market insiders.
It has also defaulted on paying import bills to spot LNG suppliers, namely Vitol Asia Pte Ltd and TotalEnergies, they added.
Petrobangla has also been defaulting on payments to floating LNG terminal owners for their LNG re-gasification services, they alleged.
Market insiders said Petrobangla owes around US$ 100 million to LNG suppliers Qatargas, US$ 45 million to OQ, US$ 40 million to Vitol Asia and US$ 20 million to TotalEnergies, which are already overdue.
They added that Petrobangla also failed to pay at least one invoice on schedule to Summit Group's floating storage and regasification unit (FSRU).
To come out of the crisis and settle the dues up to September 2023, Petrobangla Chairman Zanendra Nath Sarker has sought fiscal assistance worth Tk 71.81 billion from the Ministry of Power, Energy, and Mineral Resources (MPEMR), a senior Petrobangla official told the FE Sunday.
Petrobangla also wrote to Bangladesh Bank governor seeking support in clearing invoices against LNG purchases by providing US dollars to the concerned commercial banks, said the official.
The state-run oil, gas and mineral corporation has also been struggling to make regular payments to US's Chevron for gas purchases since September 2022, and it currently owes over US$ 160 million.
Officials said Bangladesh has never defaulted on paying LNG import bills since the initiation of LNG imports in 2018 and gas bills to international oil companies (IOCs), including Chevron.
Global economic turmoil caused by the ongoing war between Russia and Ukraine, which has led to swelled prices for various commodities including oil and grain, is the main cause of the country's eroding repayment capacity, they added.
According to the sales and purchase agreement (SPAs) between Petrobangla and Qatargas, the state-run entity is obligated to make payment within 15 days of LNG delivery.
Petrobangla has the liberty to make LNG import payments to OQ within 25 days of LNG imports, as stated in the SPA.
If Petrobangla fails to make regular payment against LNG imports to the suppliers, sources say it is required to make payment with interest at the London Inter Bank Offered Rate (LIBOR) plus 4.0-5.0 per cent on the overall import bills.
They added that the demurrage payment is compounded quarterly.
Several months ago, Petrobangla failed to pay the suppliers on at least a couple of occasions, but ultimately had to pay demurrage only to Qatargas, amounting to around US$ 350,000, according to sources.
However, this was the first incident of paying demurrage to any supplier since Bangladesh began importing LNG around five years ago.
According to sources, the government is obligated to pay LIBOR plus 1.0-1.5 per cent on overall gas bills if it fails to make regular payments to IOCs for gas purchases.
Although US's Chevron has claimed demurrage due to delayed payments, Petrobangla sources said Petrobangla has not yet paid any demurrage to the US company.
Sources said that until several months ago, the payment crisis had not affected Petrobangla's LNG imports as it started to ramp up spot procurement in 2023.
To ensure uninterrupted gas supply to industries and power plants, the government issued an executive order raising domestic gas prices by up to 178.88 per cent, effective from February 2023.
Some officials believe that Bangladesh is prioritising payments for LNG procurements to keep businesses satisfied.
"Petrobangla is not to blame for the dues to the LNG suppliers and the IOCs," Petrobangla chairman told the FE Sunday.
"We wrote to the central bank to facilitate payments to LNG suppliers and Chevron," he added.
Bangladesh has been facing an acute dollar crisis since the beginning of the Russia-Ukraine war in February 2022. The country's foreign currency reserves dropped to around US$ 30 billion last week from a record US$ 48.6 billion in August 2021.