Civil Aviation and Tourism Minister Rashed Khan Menon Sunday urged the private sector to invest in the tourism sector of the country.
Menon told the private sector to consider building resorts and motels across the country under public private partnership.
"The government is committed for proper development of the tourism sector and currently we are encouraging private sector to invest more in the leisure industry." he said.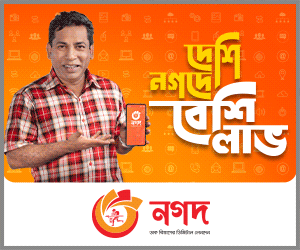 The tourism minister said it while speaking at a view-exchange meeting on tourism development in Narail, reports BSS.
The minister said numbers of motels and resorts have already been built at different tourist destinations of the country and many more are under construction.
"It's not possible to develop tourism sector without making significant investment," he said.
Later, the minister laid foundation stone of Herbaria Jamindarbari eco park.
Member of Parliament of Narail-2 constituency Advocate Sheikh Hafizur Rahman also spoke on the occasion.