The Law Minister-led investigation committee could not yet submit report although about 15 months have elapsed since its formation to look into whether there was any irregularity in the tender process of the multi-client seismic survey in the country's offshore areas.
For the delay in submitting the report, the Energy Division cannot move ahead with its plan to appoint any company to conduct the seismic survey in the country's offshore areas of the Bay of Bengal.
Following a rift in its meeting in August last year, the Cabinet Economic Affairs Committee constituted the high-powered committee, headed by the Law Minister, to inquire whether there was any irregularity in the Energy Ministry's tender process for selecting a foreign firm for the job.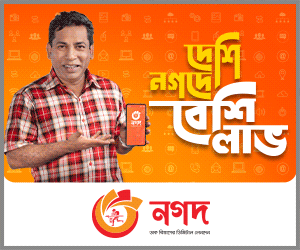 Admitting the problem, State Minister for Energy and Mineral Resources Nasrul Hamid said this has put the process to award contract for the multi-client seismic survey into a critical situation. "We're already two years behind the schedule due to this problem," he told reporters recently.
Mentioning that the committee killed time in submitting the probe report and it was supposed to come up with the report within one year as per its latest commitment, he said, "But still my ministry hasn't got the findings of the committee."
Apparently frustrated at the delay, Nasrul said his ministry cannot move for the offshore exploration until the multi-client survey is done.
He, however, said the Energy Ministry has awarded some blocks located near Myanmar border to a foreign company. South Korean-Posco Daewoo is now conducting exploration at those blocks.
The idea of multi-client survey is that the selected firm will conduct survey in the country's maritime boundary at its own cost. On completion of the survey, it will share its findings with state-owned Petrobangla free of cost.
According to a UNB report, the selected firm will have a right to sell the findings and seismic data to aspirant international oil companies who want to participate in oil and gas exploration in the Bangladesh territory.
The Energy Division took its first move for conducting multi-client seismic survey about four years back. But after selection of an international firm through tender process, the Prime Minister's Office cancelled the process.
Again the Energy Ministry took a fresh move and state-owned Petrobangla selected an international firm for conducting the multi-client seismic survey to assess hydrocarbon potential in offshore gas blocks.
Bangladesh has been trying to award its offshore gas blocks to international oil companies since its settlement of maritime boundary disputes with neighbouring India and Myanmar, but the efforts were not very successful.
Many officials blamed the lack of seismic data of the gas blocks for failing to attract the international oil companies for the exploration in the blocks.
However, neighbouring India and Myanmar have been successful in awarding their offshore blocks because of available data, said the Petrobangla officials.