Local Government and Rural Development (LGRD) Minister Md Tajul Islam has expressed hope that the country's average per capita income would exceed USD 3,000 by this year.
The minister said, "Our average income has increased like magic in the past decade due to the leadership of Bangabandhu's daughter Prime Minister Sheikh Hasina."
He said this on Sunday at the 'Bill Collection Award' giving ceremony, organised by Dhaka WASA at Hotel Pan Pacific Sonargaon in the capital.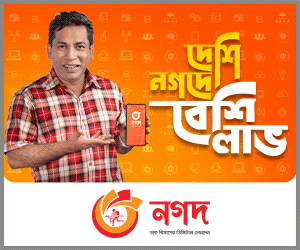 "When Sheikh Hasina came to power in 2009, our per capita income was below $700. In the last one decade, our per capita income has risen to $2,554," he added.
He also said it may increase to three thousand dollars this year.
Tajul said Dhaka WASA has acquired the capacity to supply water to all city dwellers in the capital.
Besides, the government is working tirelessly to meet the water needs of people across the country, including setting up water treatment plants in Chattogram, Rajshahi and Khulna, he added.
The minister said that several initiatives have been taken and work is underway to provide quality water to Dhaka dwellers. Pipelines for water supply are very old and mostly unusable. Now they are being replaced with better quality pipes.
In this regard, he said that Dhaka WASA was able to supply 60 per cent water in the capital in 1996.
Prime Minister Sheikh Hasina has been working to improve water quality and increase supply. Of these, Sayedabad Water Treatment Plant Phase-1 and 2 have been completed, said the minister.
"Now the construction work of Sayedabad Phase-3 is going on. As a result of these development works, Dhaka WASA has already been able to supply water to cent per cent dwellers."
However, there are many complaints received in WASA. The minister instructed the WASA authorities to be more responsible in resolving the allegations.
He said Sheikh Hasina's government is working for development in all sectors including power, education, health, communication, agriculture equally.
The PM has also set a target to graduate to a developed country by 2041. Already food shortages and 100 per cent electrification as well as transformation into digital Bangladesh have been achieved.
Additional Secretary LGRD Department Muhammad Ibrahim, Bangladesh Securities and Exchange Commission (BSEC) Chairman Prof Shibli Rubayat-Ul-Islam and Dhaka WASA Managing Director Taqsem A Khan were also present at the event.
Thirty-four banks and three mobile banks were awarded crests and certificates for their special contribution to WASA bill collection.