SDGs seen not on track amid current geopolitics
Experts for funding developing world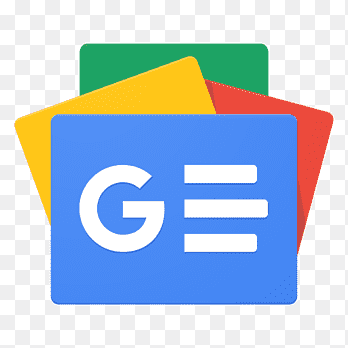 For all latest news, follow The Financial Express Google News channel.
Achieving SDG goals for Bangladesh and other developing countries is quite uncertain under the current state of economy and geopolitical situation, development experts told a seminar on Thursday.
They emphasised immediate arrangements for financing the developing world to help them meet the goals.
International relations department of Dhaka University and foreign ministry co-hosted the seminar styled 'Bangladesh's Journey to SDGs: From Negotiations to Implementation' in Dhaka city.
Foreign minister Dr AK Abdul Momen said success in achieving SDGs is rooted in the holistic approach by Bangladesh in sync with development partners, including the UN systems, civil society, academia and media.
Technology transfer and SDG financing are major issues while world economy is trying to recover from supply-chain disruptions caused by Covid-19 and new disruptions by the Ukraine war, he added.
According to him, these disruptions have further widened the financing gap.
The developing world needs investment and funding more than ever before to improve productive capacity, including industrialisation, export diversification and infrastructure development as well, said the minister.
"As an internationally acclaimed role model of development, Bangladesh has a critical role to play in leading the developing world on critical issues of sustainable development."
The issues he pointed out included climate finance, technology transfer, global food and energy security as well as stability in international trading mechanism.
As developing countries are extremely vulnerable to external shocks, he noted, it is crucial to establish a crisis mitigation and resilience-building fund to ensure sustainability of their hard-earned development goals.
"It's important to start this immediately. The Ministry of Foreign Affairs stands ready to receive the challenges faced with any specific SDG target… due to pandemic conflict in Europe, climate change or resource constraints."
"Furthermore, we are committed to sensitising all our missions abroad including those extradited to the UN offices to highlight those challenges as part of various bilateral conversations and global discourses."
Pointing out the gap, he said, development partners provide only $156 billion annually on average to developing countries which is around 3.0 per cent of the expected SDG expenditure.
The minister recently urged the United Nations (UN) to arrange a high-level event on SDG financing.
Although the SDG goals are achievable, he said, it is uncertain under the current scenario.
"I'm not very optimistic unless we get it up and take strong initiatives for arranging financing and technology transfer," he cited.
At the seminar, state minister for planning Shamsul Alam said SDG implementation requires an estimated $66 billion annually, adding that it is only 20 per cent of the country's GDP.
The UN estimated $3.0-5.0 trillion annually to implement the whole course of SDGs. Compared to this, Bangladesh's requirement of $66 billion is not big, he maintained.
Out of the amount, Mr Alam said, $54 billion would come from domestic resources and others from ODA or FDI.
"Forty-three per cent will come from public funds and 34 per cent from private sector." "Why public fund is so big because many public welfare aspects are included here and you know the government should play a big role in public welfare-related sectors," he added.
Mr Alam said the government has strengthened the monitoring framework for reviewing the SDG implementation situation.
But he admitted that although measures were taken to enhance data availability, it is still a major problem in reviewing the implementation status.
Centre for Policy Dialogue executive director Prof Fahmida Khatun said taking the legacy from MDGs, Bangladesh has adapted to SDG agenda because it has already done quite well in areas of poverty alleviation, health, education and gender empowerment.
"During the post-MDG era, many have asked me what the secret of Bangladesh is… in achieving the MDGs. My simple response is you see, be it MDG or not, Bangladesh has been pursuing its development activities in the areas of economic growth, in the areas of social development since its inception."
Ms Fahmida explained that Bangladesh's development experience had actually contributed to the designing of the SDGs for the government.
The government, in the spirit of MDGs right after the SDG adoption, undertook a number of exercises starting from aligning the SDGs with mid-term and long-term plans and also sectoral plans, she said.
Dhaka University pro-VC Prof Maksud Kamal, IR Department chairman Dr Ashraf Ali and Foreign Service Academy rector Asad Alam also spoke.