Prime Minister Sheikh Hasina has decided to put the Tk 2.36 billion 5G network expansion project by state-owned telecom operator Teletalk in 'important' Dhaka areas on hold amid Bangladesh's current foreign exchange crunch, news agency UNB reported.
The decision was taken on Tuesday at a meeting of the Executive Committee of the National Economic Council chaired by the prime minister via video conference from the Ganabhaban.
Nearly 80 per cent of the equipment for the project needed to be imported with foreign reserves. Amid the current forex crunch, the prime minister questioned why the project was going ahead when 4G services have not been properly implemented across the country.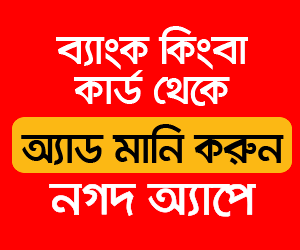 "The prime minister said the 5G project was not necessary at the moment and it would be re-considered in the future, at an appropriate time," Planning Minister MA Mannan said after the meeting.
The planning minister added that the prime minister wanted 4G mobile internet services to be properly implemented in the country.
"Rural areas, the haors and the chars are not getting proper services," she said.
"The prime minister said that the service should be upgraded so that it is strong and uninterrupted. And we haven't developed our businesses to the point where 5G is used."
The prime minister also said that Bangladesh needs to make careful use of its foreign reserves at this time, Mannan said.
"Nearly 80 per cent of the cost of this project is in foreign currency. We cannot make the machinery for this project at home and we have to import it. All of the payments will have to be made in US dollars.
There is a pause on using dollars for purchases at the moment. As such, the project is not needed at the moment.
"Some of those involved in the project asked at the meeting if it could move forward if loans were secured, but the prime minister said that even then, what kind of loans could be secured, from whom and under what terms must be scrutinised," Mannan said.
The Teletalk 5G project was meant to commercially roll out 5G services in parts of Dhaka, including Mohammadpur, Sher-e-Bangla Nagar, Banani, Gulshan, the Cantonment, Uttara Police Station, Motijheel, Ramna, Shahbagh and Dhanmondi.
Several important government buildings, including the Bangabhaban, the Ganabhaban, the Secretariat and the Prime Minister's Office would also have received 5G services.
The proposal for the project said Tk 2.36 billion would be spent on it by December 2023.
The equipment used for 5G connectivity is different from 4G, Teletalk Managing Director Shahab Uddin had said. The cost is also very high and so the network cannot be easily expanded.
The government was to finance the project, initiated by the Ministry of Posts and Telecommunications, with its funds.