Upskilling employable youths begins soon for raising productivity at home and remittance from abroad from high-end jobs, as the government prepares a recipe to that end.
Sources say the government has formulated apprenticeship guidelines aiming to rear skilled labour force matching demands both in local and overseas job markets.
Moreover, enhancing productivity is seen urgent to face the "challenges emerging from rising industrial and service sectors".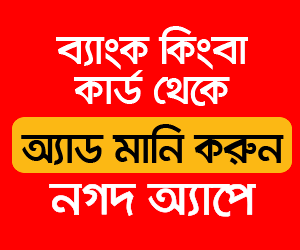 The labour guidebook fixes minimum age for apprenticeship at 16 with literacy of class eight or equivalent, they added.
The Prime Minister's Office (PMO) on July 25 issued a gazette notification in this regard, in the wake of observations that lack of local skills makes domestic firms hire foreign hands while expatriate workers send lower remittances compared to peer countries.
"Much of the inbound remittance is countermanded by outbound by remittance sent by the foreigners employed in Bangladesh," says many a noted economist and think-tank.
The sources also noted that apprenticeship is one of the main fundamentals to prepare the labour force in line with the requirements of local and global labour-market demands, reduce unemployment and enhance productivity.
"There is no alternative to enhancing productivity of workers to attain the 2041 goal of being a developed country by sustaining the rising GDP growth and addressing the challenges emerging from LDC graduation, automation and 4th industrial revolution," it reads.
"And skilled workforce is the main element of enhancing productivity," it adds.
Each year about 2.2 million youths are entering job market while some 29.8 per cent of youths--aged between 15 and 29 years-remain deprived of education, employment and training, according to the guidelines.
About 85.1 per cent out of the employed youths, aged 15 or above--are engaged in informal sectors while the rest 14.9 per cent are employed in formal sectors, the government reckoning notes while experts alerts that so much of informal-job quantum stands in contrast to a country graduating from LDC status.
The up-skilling and re-skilling recipe is aimed at enhancing productivity and developing socioeconomic status of the youths, employed in informal sectors and those joining the labour market each year. They will be provided with training according to real-life needs.
Terming apprenticeship 'one of the training systems' for enhancing recruitment eligibility and qualitative experiences, the guide describes lists benefits of such system and employers.