World Bank warns of curtailing BB autonomy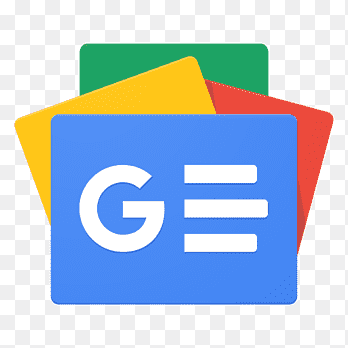 For all latest news, follow The Financial Express Google News channel.
After projecting lower growth rate, the World Bank (WB) has said curbing the central bank's autonomy poses risk to the economy.
"Reform reversals such as easing of loan classification standards, ceilings on lending rates and reduced autonomy of Bangladesh Bank (BB) pose additional risks," the bank said in its development update unveiled on Thursday at its Dhaka office.
The global lender said the escalating trade tensions in major economies, vulnerable financial sector governance, weak government revenues, exchange rate appreciation, and slower export growth may hold back the country's higher growth.
The bank forecasts a 7.2 per cent growth rate for the current fiscal, lower than what the government aims to achieve.
The government has targeted an 8.2 per cent gross domestic product (GDP) growth for fiscal year 2019-20.
The bank's country director Mercy Tembon, senior economist Bernard Haven and consultant Dr Zahid Hussain spoke with the journalists on the report.
"Escalating trade tensions in major economies may continue to weigh on confidence and investment while reducing trade flows," the report said. "Policy uncertainty from a no-deal Brexit also poses risks of trade disruption and economic contraction," it added.
The report warned of an uncertain global outlook and domestic risks in the financial sector.
In his presentation, Mr Haven said the real effective exchange rate (REER) appreciation is a challenge for Bangladesh as its trade competitiveness and export diversification could be affected.
He said higher inflation remains a risk in the context of growing domestic demand and higher public expenditure.
The bank projected a higher inflation rate at 5.9 per cent in the current fiscal, although the government has set a target to keep it within the 5.6 per cent band.
Mr Bernard said, "In the financial sector, high non-performing loans and stock market volatility remain risks."
"Weak governance in the banking sector could impair its capacity to extend credit and support growth if the economy slows down," he added.
The report cautioned that liquidity pressures may be exacerbated by additional government borrowing from domestic banks and a further deterioration in the financial health of state banks could undermine the fiscal balance.
The report, however, made guarded observations on the upsides.
While Bangladesh could benefit from the trade war between the United States and China in the short-term, its positive impact of trade diversion from the Asian giant could be relatively small given Bangladesh's limited integration in the global supply chain.
Besides, recession in European and US export markets and appreciation of Bangladesh's real exchange rate would adversely impact export demand and competitiveness, the report said.
The recent developments in the gulf region also could impact remittance inflows to Bangladesh, it added.
The report said although the government has been investing higher public funds in development, quality expenditure under the annual development programme is imperative.
Mr Bernard said sustained economic growth will require a transition to a high-productivity economy through improving its skilled manpower content.
The bank said the demand for high-level skills is growing while that of mid-level is falling.
The introduction of new technologies and automation are changing the employment market, putting jobs with mid-level skills under pressure, the report said.
At the same time, demand has grown for highly-skilled professionals who can understand technology and perform more complex tasks, it added.
Only 19 per cent of college graduates are employed full-time or part-time, the report said, adding at the tertiary level, more than a third of graduates remain unemployed for one or two years after graduation, while unemployment rates of female graduates are even higher.
Despite challenges, Ms Tembon said Bangladesh's economy is projected to maintain a strong growth, backed by sound macroeconomic fundamentals and progress in structural reforms.
"To achieve its growth vision, Bangladesh will need a high-productivity economy," she said.
"Human capital development that is responsive to labour market demand for higher-level skills and rapid technological advancements will be crucial," she added.