Bangladesh Bank (BB) has signed agreements with 24 banks and financial institutions (FI) for disbursing 7,033 million yen as soft loans to potential borrowers under foreign direct investment.
Nineteen banks and five financial institutions were selected as the participating financial institutions (PFIs) under the guideline of the project titled 'FDI Promotion Project', funded by Japan International Cooperation Agency or JICA.
BB Governor Fazle Kabir, along with Deputy Governor Abu Hena Mohammad Razi Hasan and JICA Chief Representative Takatoshi Nishikata, attended the PFI signing ceremony which took place on Wednesday.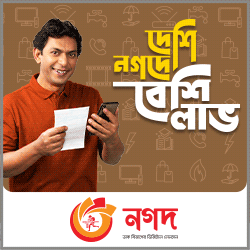 Representatives of all 24 banks and financial institutions were present at the programme.
The government and JICA signed a loan agreement on FDI promotional project on December 13, 2015, aiming at encouraging Japanese FDIs in special economic zones, industrial estates or parks in Bangladesh.
Under the project, highest amount of Tk 300 million will be provided to Japanese investors, Japan-Bangladesh joint ventures or Bangladeshi firms having business relations with Japan as loans at 7.0 per cent interest rate for terms from one to 10 years.