Remittance inflow through the proper channels has increased owing to initiatives taken by the central bank.
Bangladesh Bank (BB) Governor Fazle Kabir made the remark when the Board of Directors of DCCI met him at his office on Thursday.
Dhaka Chamber of Commerce and Industry (DCCI) delegation was led by its President Abul Kasem Khan, as per a UNB report.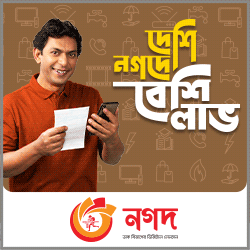 Kabir also said that for long-term financing for large mega infrastructure projects, they should have bond system in capital market as the banks are not financing for long tenure.
The governor said they need to create profitable large projects and if that could be done then financing will not be a problem.
He informed that the existing liquidity crisis is a very temporary matter and soon there will be no liquidity crisis in the money market.
Fazle Kabir requested Bangladeshi businesspersons to invest their money to create more jobs.
Moreover, Kabir also said there are many incentives for non-resident Bangladeshis if they invest in Bangladesh.
Change Management Adviser of Bangladesh Bank Allah Malik Kazemi, Banking Reform Adviser of Bangladesh Bank SK Sur Chowdhury, Chief Economist of Bangladesh Bank Dr Faisal Ahmed were also present.