The Cox's Bazar beach town expects a record turnout of tourists during April 27-May 05 that turns out to be virtually a nine-day vacation barring two working days on April 30 and May 03.
Local hotel and motel owners and managers said that at least 600,000 (6 lakh) tourists will arrive in Cox's Bazar during the period.
When contacted, General Secretary of Cox's Bazar Hotel and Guest House Association Abul Kashem Sikder said 90 per cent rooms of about 450 hotels and guest houses in the town and adjoining areas had been booked since Thursday.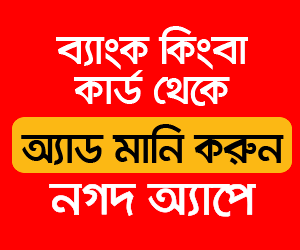 Tourists were arriving from across the country by buses despite the summer hot spell, he said.
The Cox's Bazar Met office recorded the maximum temperature at 36 degrees Celsius in the town on Friday. On Thursday the maximum temperature was 33.7 degrees Celsius.
"Usually a large number of tourists arrive in Cox's Bazar in the winter season. But the huge flow of tourists during this summer had never happened before", Cox's Bazar Hotel-Motel Owners Association President Omar Sultan said. The arrival of tourists willbreak all previous records in the current week, he said.
During a visit to the Cox's Bazar beach on Friday afternoon this correspondent saw thousands of tourists thronging the Laboni point, Shugandha point, Sea-Gull point, Kolatoli and Sayman Resort at the world's longest beach.
Tourist Shafiul Alam from Dhaka and Nurul Amin from Rajshahi said they arrived in Cox's Bazar on Thursday with family members on a three-day tour to pass the long vacation as the holy month of Ramadan is nearing.
Tourists are visiting the beach, Saint Martin's Island, Ramu Buddhist temple, Moheshkhali Adinath temple, Himchori waterfall, Inani beach, Bangabandhu Safari Park, Daria Nagar and some other attractions.
When contacted, Additional Police Super of Tourist Police Hossain Mohammad Raihan Kazemi said police administration beefed up security in the town and at all the tourist spots.
Deputy Commissioner of Cox's Bazar Mohammad Kamal Hossain told reporters that two mobile courts headed by Executive Magistrate were operating to ensure quality services to the tourists. If any hotel or restaurant realises additional money from the tourists, the mobile court will take action against them, the DC said.