Bangladesh Investment Development Authority (BIDA) executive chairman has stressed on the need of increased Foreign Direct Investment (FDI) to achieve the Sustainable Development Goals (SDGs) by 2030.
The BIDA Executive Chairman Kazi M Aminul Islam also said that the country is moving forward by adopting two other development goals—Vision-2021 and Vision-2041.
The BIDA chief said this while speaking at the "Bangladesh Investment Guide 2018" unveiling function at the BIDA headquarters in Dhaka on Wednesday as the chief guest, reports BSS.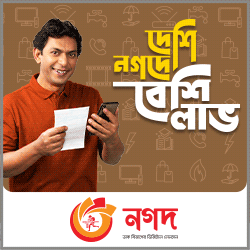 Islam underscored the need for harmonising development in all sectors in the country, saying the government is working relentlessly to attract more FDI.
LankaBangla Securities Limited published the guide to disseminate updated knowledge about the investment outlook of the country among interested foreign investors - both retail and institutional.
BIDA Executive Director-2 Nabhash Chandra Mandal, Managing Director of the LankaBangla Capital Market Operations Mohammed Nasir Uddin Chowdhury and Chief Executive Officer of LankaBangla Securities Limited Khandoker Saffat Reza, among others were present at the function.