Introduction of different types of bonds can reduce pressure on banking sector by meeting long-term and large-scale financing needs of the next generation businesses, speakers said at a programme on Tuesday evening.
They also said financial institutions with the support from regulators should introduce innovative instruments to attract more foreign direct investments (FDIs) which were needed for the country's overall development.
The observations came at the 'Subscription Closing Ceremony of City Bank Perpetual Bond', organised by the City Bank Ltd at a hotel in the city's Gulshan-2.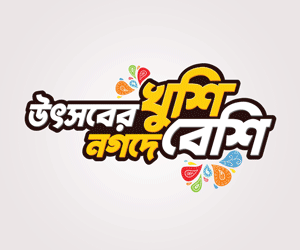 The programme was arranged following the issuance of the country's first ever perpetual bond of Tk 4.0 billion by the City Bank Ltd.
The Prime Minister's adviser for private industry and investment Salman F Rahman addressed the programme as the chief guest.
Bangladesh Securities and Exchange Commission (BSEC) Chairman Professor Shibli Rubayat-Ul-Islam, Bangladesh Bank (BB) Deputy Governor Ahmed Jamal and City Bank Ltd Chairman Aziz Al Kaiser spoke as special guests at the event, presided over by City Bank Capital Resources Ltd Chairman Aziz Al Mahmood.
Delivering his speech through a video conference, Mr Rahman said innovative financial instruments like perpetual bond and sukuk (Islamic bond) could help grow the financial market.
Terming issuance of perpetual bond a landmark in the country's financial history, he said many banks would now follow the footsteps of the City Bank with innovative products.
He also said the coupon rate of the bond was around 9.0 per cent which would be very attractive for both institutional and general investors.
A perpetual bond is a fixed income security with no maturity date. The bond is often considered a type of equity, rather than debt. It is not redeemable but pays a steady stream of interest payments forever, according to the Investopedia.
Meanwhile, BSEC chairman said financial institutions should come up with innovative products because equity financing in the capital market was not enough to meet the demand of next generation economy.
"What would be the source of money then? Definitely not the banks ... because banking system is not suitable for long-term financing. That's why, the BSEC as a regulator is concentrating more on developing a bond market," he said.
Professor Rubayat hoped that other banks would also make up their mind to introduce new instruments targeting the future businesses.
Referring to the importance of hedging, he said Bangladesh required increased inflow of FDIs to become a middle income country - and overseas investors would come if they found proper mechanism to safeguard their money through instruments like hedge.
Speaking on the occasion, City Bank Chairman informed that the bank had partnered with several institutions for issuing the floating-rate perpetual bond.
The partners include Eastern Bank Ltd, NRB Commercial Bank, Community Bank Bangladesh Limited, and IPDC Finance, among others, while City Bank Capital Resources Ltd is the arranger to the issue.
He also said this bond would pave the way for recapitalisation of banks through optimising capital structure through more efficient mix of debt and equity.
It will become an effective alternative to raising capital from existing shareholders, he added.
NRB Commercial Bank Chairman Parvez Tamal, Community Bank Bangladesh Limited Managing Director and CEO Masihul Huq Chowdhury, City Bank Managing Director and CEO Mashrur Arefin, and City Bank Capital Resources Ltd Managing Director and CEO Ershad Hossain, among others, were also present at the programme.