The securities regulator BSEC should exercise its full power for the sake of development of the country's capital market, said State Minister for Finance MA Mannan on Thursday.
He was speaking at a seminar held on the occasion of World Investor Week 2017.
In association with all market intermediaries, the Bangladesh Securities and Exchange Commission (BSEC) is observing the week that began on October 2.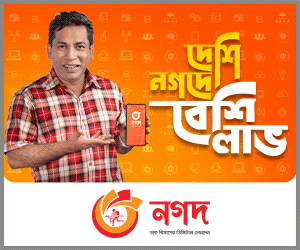 "The securities regulator need not come to the government all the times. It should exercise the power bestowed upon it by the government in regulating the capital market," Mr Mannan said.
He said the current regulatory body restored the image by taking visionary steps.
"Following the reforms conducted after 2010-11 stock market debacle by the securities regulator, the capital market has become stable," Mannan observed.
The chairman of the securities regulator Professor M Khairul Hossain said institutional investors should avoid behaving like the retailers.
"The financial literacy is required for all types of investors to reduce investment risks," said Khairul. The regulator would bring more reforms for the sake of development of the capital market.
Three BSEC members--Professor Helal Uddin Nizami, Md. Amzad Hossain and Dr. Swapan Kumar Bala-were present at the seminar attended by top officials of the stock exchanges, merchant banks and asset management companies.
At another seminar, Md. Saifuddin, managing director of IDLC Securities, presented his keynote speech.
In his speech, Saifuddin said the country is now in between early and mid stage of market development.
He stressed the need for channeling a large pool of an investable surplus from growing 'educated & rational' middle and affluent classes.
"Reasonable liquidity, sufficient market depth and economic rationale are the main prerequisites among others for introduction of investment products," Mr Saifuddin said.