The proposed budget for the financial year 2020-21 is yet to make any impact on the essential commodity market, taking into consideration its imposition or withdrawal of taxes on many items.
The budget imposed 5.0 per cent customs duty on onion import, and raised import duty on powdered milk further, while it cut taxes on soybean oil import.
But imported onion prices remained static at Tk 30-40 a kg until Friday noon. Prices of its local varieties witnessed Tk 2.0-3.0 hike a kg, and was sold at Tk 45-55 a kg on the day based on quality.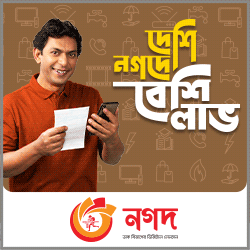 Narayan Chandra Saha, a Shyambazar-based city trader, said the prices of onion are still static due to plenty of supply. Apart from India and Myanmar, a good quantity of onion is also being imported from China.
He also said imported onions cost Tk 18-24 a kg, and they are now selling those at Tk 22-28 a kg.
Price of local inbreed variety of onion (known as haali) is increasing for the last few days, following normal market trend. Its price is Tk 40-44 a kg in Shyambazar wholesale market.
Prices of onion are now rather low in India. So, the 5.0 per cent duty, proposed in the budget, would make no significant impact on its market price for now, he added.
Meanwhile, prices of powdered milk of different brands remained the same at Tk 550-630 per kg on Friday. Sugar and soybean oil prices are also yet to show any up or down.
However, prices of vegetables and potato witnessed notable hike in last few days, which traders attributed to the ongoing rainfall in many places that hampered their supply situation.
Potato prices, which showed a decline last week, increased again by Tk 5.0 a kg, and it was sold at Tk 30-32 a kg (diamond and cardinal varieties) and Tk 35-40 (red carriage) a kg on the day.
Besides, cigarette prices increased by Tk 1.0 per stick overnight, although the new taxation on the product will be applied from July 1.
As per the new budget, price of per 10-stick lower slab cigarette pack will be Tk 39 and above, and supplementary duty on it will be 57 percent.
Besides, per 10-stick middle slab cigarette will be Tk 63 and above, 10-stick high slab cigarette Tk 97 and above, and 10-stick premium slab cigarette Tk 128 and above, with supplementary duty of 65 percent for all these three slabs.