Call for FTA with KL to boost trade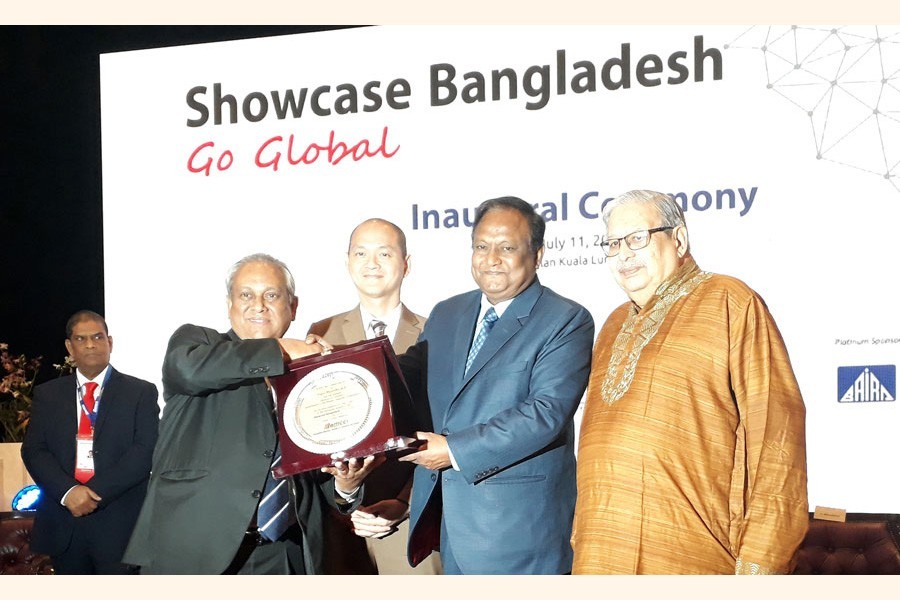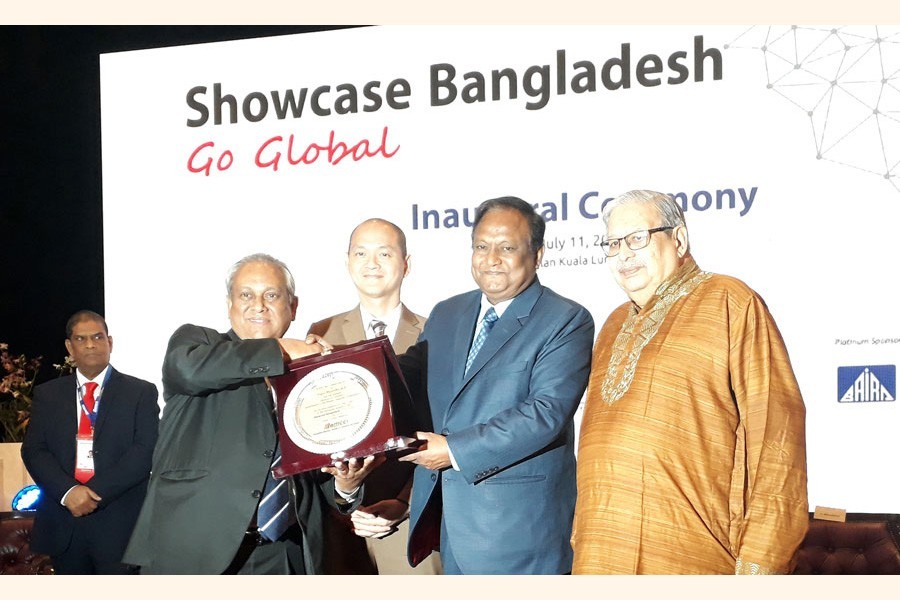 Bangladesh business leaders and experts have accentuated the signing of a free trade agreement (FTA) with Malaysia to boost bilateral trade and investment.
They made the recommendation at a programme styled 'Showcase Bangladesh-Go Global' held at Royale Chulan Hotel in Kuala Lumpur on Thursday.
Bangladesh-Malaysia Chamber of Commerce and Industry (BMCCI) hosted the daylong event in collaboration with Bangladesh high commission here.
It was supported by Malaysia South-South Association, Malaysia External Trade Development Corporation and Bangladesh Economic Zones Authority.
"We're thinking about signing the FTA between the two countries," Bangladesh commerce minister Tipu Munshi said at the inaugural session of the event.
The balance of trade, according to official figures, has now tilted in favour of the South-East Asian country mainly due to a lack of effective initiatives.
Export from Bangladesh to Malaysia during the July-March period of fiscal year (FY) 2018-19 was $207.67 million and import from Malaysia $1.06 billion.
In FY '18, export from Bangladesh was $232.42 million and import to Bangladesh was $1.41 billion.
Dhaka mainly exports knitwear, woven garments and agriculture products to Kuala Lumpur and imports largely products, palm oil, chemical products, cotton and cotton yarn, plastic and rubber articles.
Mr Munshi urged Malaysian entrepreneurs as well as investors to invest in the special economic zones (SEZs) of Bangladesh through enjoying different policy support of the government.
"Malaysia may take a dedicated economic zone in Bangladesh where only Malaysian businessmen may invest," he said with a call to seize this investment opportunity in Bangladesh.
The sunset industries of Malaysia may be shifted to Bangladesh, Mr Munshi observed, saying: "Bangladesh is now a golden place for investment."
On the other hand, Malaysia deputy minister for international trade and industry Ong Kian Ming urged the private sector in both countries to deepen mutual trade and investment ties.
"Malaysia will continue working closely with Bangladesh to forge stronger cooperation, particularly with regard to trade and investment relations," the minister noted.
Mr Ming said halal industry has been receiving good interest and investments within this region as well as from European and East-Asian countries.
He also urged Bangladeshi companies to continue participating in the flagship Malaysia International Halal Showcase to display halal services and products.
Bangladesh state minister for expatriates' welfare and overseas employment ministry Imran Ahmed said Bangladesh migrants have long been playing a vital role in the economic development of Malaysia.
"Bangladesh government is putting a special focus on creating a skilled labour force," he said, adding that Malaysia may hire more skilled manpower from Bangladesh.
Dr Atiur Rahman, former governor of Bangladesh Bank, also suggested signing an FTA between the two countries shortly to boost bilateral trade and investment ties.
"A committee will be formed as early as possible to negotiate an FTA between the two countries," BMCCI president Syed Moazzam Hossain told the FE after the event.
Bilateral trade will be boosted after signing the FTA, he said.
"The BMCCI has also proposed to the Malaysian government to take a special economic zone to set up their factories in Bangladesh," Mr Hossain noted.
Supporting the proposed FTA, Policy Research Institution (PRI) of Bangladesh executive director Ahsan H Mansur said, "We should do it."
There are certainly opportunities for bilateral trade between Bangladesh and Malaysia to grow much faster, the senior economist added.
In a business session, Dhaka Chamber of Commerce and Industry former president Asif Ibrahim said more than 100 Malaysian factories are showing their keenness to relocate to Bangladesh.
Malaysia is encouraging their entrepreneurs to shift their factories to other countries due to manpower crisis, he mentioned.
Mr Ibrahim said an FTA would help boost trade and investment between the two friendly nations.
Bangladesh envoy in Kuala Lumpur Shahidul Islam, acting Malaysian envoy in Dhaka Amir Farid Abu Hasan and Bangladesh Association of International Recruiting Agencies president Benjir Ahmed, among others, also spoke.
The event organising committee chairman M Alamgir Jalil delivered an address of welcome at the inaugural session.
The programme included three business sessions and B2B (business-to-business) meetings and showcasing Bangladeshi products.
Different business houses, potential investors and Malaysian government bodies and Bangladeshi businessmen, who aspire to attract investment from Malaysia to Bangladesh, attended it.