Honesty, transparency and skill will be necessary in implementing the proposed national annual budget.
Chittagram Chamber of Commerce and Industry (CCCI) President Mahbubul Alam made the remarks in his initial reaction to the budget for fiscal year 2020-21 (FY '21).
Meanwhile, terming the budget business friendly one, President of Chittagong Women's Chamber of Commerce and Industry (CWCCI) Monwara Hakim Ali also laid emphasis on transparently implamenting the annual expenditure which was planed in the Jatiya Sangsad (Parliament) on Thursday.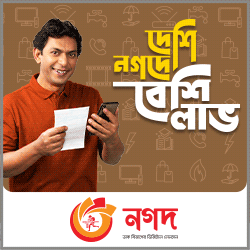 Talking to the FE, Mahbubul Alam mentioned that Tk 292.47 billion (Tk 29,247 crore) has been allocated in the upcoming budget for health sector and Tk 954.74 billion (Tk 95,474 crore) for spending in social safety net which is very important. "But, honesty, transparency and skill should be necessary for implementing the budget," he stressed.
He said, Karnaphuli Tunnel, Dhaka-Chattogram double rail lines and new container terminals for Chittagong sea port are included in development programmes of the budget. "The projects should be implemented very soon for the development of the country," he said.
Appreciating the increase of tax-free personal income limit to Tk 0.3 million (Tk 3.0 lakh) he said, the fixation of minimum tax at five per cent and highest at 30 per cent will encourage the taxpayees. Increase of time for submitting returns for the taxpayers who failed to submit the returns due to novel coronavirus outbreak is a good decision,' he observed.
He also said: "Waiving of taxes on the raw materials for masks, PPE etc and allocation of Tk 10,000 crore for Covid-19 affected patients treatment will help save the people from virus pandemic." He hoped that the process of development of Chattogram would be accelerated after implementation of the budget.
In her reaction, Monwara Hakim Ali said, now the world is suffering because of the deadly virus. "Amid the pandemic, the finance minister placed a budget which will help us to face the situation with our limited assets," she said. "Despite the budget looks pro-people, the government has to face challenge to implement the budget with a deficiency of Tk 190,000 crore," she noted. She hoped that the government will implement the budget with transparency.