Speakers at a webinar on Thursday stressed the need for more Chinese investments in the supply chain to slash trade gap by increasing Bangladesh's exports to the East Asian nation.
They said the partnership between Bangladesh and China in the value chain could make Bangladesh a hub for Chinese, South and Southeast Asian markets.
Such views came at a webinar titled "Bangladesh-China Development Cooperation: Experience and Outlook," organised by the Centre for Policy Dialogue (CPD).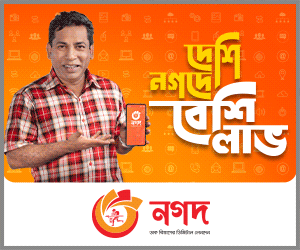 Speaking as the chief guest, state minister for foreign affairs M Shahriar Alam said Chinese investors are showing keen interest in Bangladesh and investments will continue to grow in the exclusive economic zone in Anwara upazila of Chittagong on 800 acres of land.
"We are working very closely with the Chinese authorities to understand the needs of Chinese importers," he said.
He said Bangladesh wants to enhance Chinese investments in the country with buyback facilities, which can contribute to reducing the trade gap that favours China.
The state minister ruled out the possibility of Bangladesh falling into the Chinese debt trap.
"Calling it (Chinese loan) a debt trap by a certain quarter is not a case at all," he said.
Economist Rehman Sobhan said China may have been the largest trading partner of Bangladesh in terms of imports, but there are limited exports from Bangladesh to the East Asian economy.
"When we talk about Chinese investment; we shouldn't just talk about investment as most of it are coming in the form of aid or for specific projects and those investments are ad-hoc in nature," he said.
He underlined the need for broadening the investment scope, going beyond infrastructure.
He said the central bank and the finance ministry should consider Chinese interest in introducing RMB as a trading currency.
Chinese ambassador to Bangladesh Li Jiming said Bangladesh is an important market for China.
He said both the countries should link arms to increase politically mutual trust to enhance further cooperation.
The envoy stressed the need for taking the Belt and Road Initiative to the next stage.
He said Bangladesh and China should consider signing two agreements, one is using RMB as a trading currency and another government to government PPP projects.
"I recently wrote a letter to the Bangladesh Bank governor suggesting using the RMB like many other countries."
"I offered $5.0 billion worth of renminbi as foreign reserves to diversify the foreign reserve structure of Bangladesh's central bank."
Chinese currencies are widely accepted, he said, urging Bangladesh to do so.
President of the Bangladesh Institute of Peace and Security Studies ANM Muniruzzaman said Bangladesh needs to remain careful about keeping its national interest protected as the strategic landscape in the Asia Pacific region is rapidly changing.
"We need to observe it very carefully as the regional geopolitical landscape is changing," he said
The security analyst said Bangladesh does not want to join in any defence pact, any defence grouping or any defence-aligned grouping.
He laid emphasis on cooperation in the areas of green economic development, smart agriculture, smart city development, water and river basin management, regional and sub-regional cooperation and opportunities in the post-Covid-19 era.
On the COVID-19 vaccine, Mr Muniruzzaman said Bangladesh needs to keep all doors open to get access to affordable immunisation quickly.
He said Bangladesh should negotiate the price of the vaccine, which hits the market first.
Hong Kong and Shanghai Banking Corporation Bangladesh CEO Mahbub ur Rahman said Bangladesh should manufacture China-specific products to cut the trade gap between the two countries.
He said there should be an investment in the supply chain to reconfigure the value chain, which will boost the country's exports to China.
Distinguished fellow of CPD Dr Debapriya Bhattacharya said Bangladesh should prioritise approaches to bilateral investment cooperation.
He said a value chain investment approach will put Bangladesh in an important place and the country will be no more a bilateral focus, but a regional focus.
He said joint investment in Myanmar will resolve the Rohingya crisis as well.
CPD distinguished fellow Professor Mustafizur Rahman the challenge for Bangladesh is now to attract Chinese investments and make exports, leveraging the duty-free access facilities.
He urged the Chinese envoy to work on extending the trade benefit beyond 2024.
Dr Fahmida Khatun, executive director of the CPD, delivered the welcome remarks.