The Canadian government has unveiled a new financial programme worth billions of Canadian dollars to boost the country's economy amid the coronavirus (Covid-19) pandemic.
The programme titled "Supporting Canadians and Fighting COVID-19," the 237-page fiscal update offers a revised look at Canada's economy and the impact of the ongoing Covid-19 recession on the country's economic outlook, reports Xinhua.
"The coming months will be difficult and ongoing fiscal support will remain necessary deep into 2021 in order to protect jobs and prevent widespread permanent losses in our economy," the Canadian government said in a statement on Monday.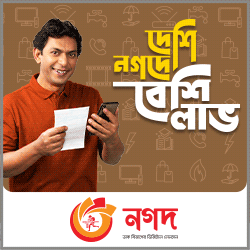 Details of the stimulus programme of 70 billion to 100 billion Canadian dollars (54 billion to 77 billion US dollars) will be budgeted over the next three fiscal years starting from April 1, 2021.
The country's national deficit is projected to hit at least 381.6 billion Canadian dollars (293.9 billion dollars) for this fiscal year, up from the forecast of 343.2 billion Canadian dollars (264.3 billion dollars) in July.
The government's immediate priority is to do whatever it takes to help Canadians and businesses stay safe and solvent amid the pandemic challenge, Canadian Deputy Prime Minister and Finance Minister Chrystia Freeland said at the Canadian House of Commons Monday afternoon.
"We will invest in every necessary and helpful public health measure. And we will support Canadian families and Canadian businesses, in a deliberate, prudent and effective way," she said, adding that the government plans to make the post-pandemic economy "more innovative, inclusive and resilient than the one that preceded it."
"Spending roughly three to four per cent of GDP, over three years, our government will make carefully judged, targeted and meaningful investments to create jobs and boost growth," she said.
The risks associated with not providing enough economic support right now outweigh those involved in spending too much, the minister said, adding that the government will keep monitoring the employment rate, total hours worked and the level of unemployment in the economy to determine when to end the stimulus spending.
The updated programme includes several policy announcements.
The Canadian government is moving ahead with a promise to require international digital companies such as Netflix to collect and remit federal sales tax on digital sales. It is also planning restrictions on stock option deduction.
A plan to offset the cost of energy retrofits for homeowners will receive 2.6 billion Canadian dollars (2 billion dollars) over seven years, and an existing programme to build electric vehicle charging stations will receive an additional 150 million Canadian dollars (115.5 million dollars).
The government is also increasing the maximum Canada Emergency Wage Subsidy rate from 65 per cent to 75 per cent, starting Dec. 20 and continuing until March 13, 2021.