Bangladesh has begun talks with the World Bank for budget support towards fighting climate impacts and forwarding various green-growth initiatives in a development-paradigm change, sources say.
Last week, finance ministry officials had the opening round of negotiations with officials at the World Bank headquarters for the budget-support funds, they added.
The ministry officials expect to get $500 million to finance the green-growth plans, attuned to current global pursuit for development that doesn't harm the environment rather improves it with compensatory measures.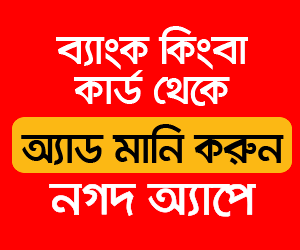 Authorities say the government has embedded green growth in the Bangladesh Perspective Plan 2041 and the 8th Five-Year Plan and geared up efforts to provide as many funds as possible to get to the goals.
The government also plans to pursue GRID (Green, Resilient, Inclusive Development) approach in the longer term to address and lower the risks of climate change and biodiversity losses, and is now unpacking plans for implementation of a green-growth strategy, they say.
Finance Division officials further say to channel finance into a green-growth pathway, the government has identified potential areas of policy and institutional reforms to create new growth engines in an integrated, sustainable, and inclusive manner.
The reforms include incorporation of green-growth principles into planning, monitoring and financing, incentives for green financing and resilient infrastructure, and different policy instruments for improved water-resources management, solid- waste management, pollution control and circular economy.
Also, they include incentives for more efficient, low-carbon energy and transport, climate-smart, diversified, and sustainable agriculture, fisheries and livestock policies, and generation of green jobs.
"The World Bank has also expressed interest to come forward with a new series of development-policy credits to support Bangladesh's green-growth schemes," a senior finance division official told the FE about the paradigm shift in development planning and execution.
He says a portion of the funds being negotiated is expected by June this year and two more fund approvals to follow.
Officials say as member and also present chair of Climate Vulnerable Forum Bangladesh has various commitments to greening its development portfolio.
Already, they say for example, the government has started scrapping coal-fired power projects on environmental concerns.
To this effect, the power-sector master plan is under revision, as it focused on coal as the main source of energy.
Also pointed out that, in recent days, the government approved several renewable energy-based power plants, mainly focusing on solar, wind, and waste-to-energy modes.
Promoting electric vehicles, including bus and train, is also under government focus, they said, adding that these initiatives are part of government's green-growth initiatives.
The World Bank came up with a good amount of financial assistance for buying Covid-19 vaccines, job-development policy credit, and economic recovery after the pandemic hit Bangladesh.