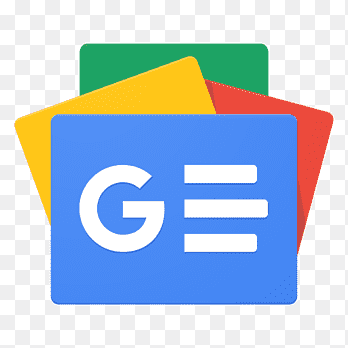 For all latest news, follow The Financial Express Google News channel.
The Executive Committee of National Economic Council (Ecnec) on Tuesday cleared 19 development projects with a total estimated cost of Tk 180.67 billion, including one to develop and expand the facilities of Mongla Port.
The approval came from the Ecnec meeting presided over by Ecnec chair and Prime Minister Sheikh Hasina at the NEC conference room in the city's Sher-e Bangla Nagar area.
"Today the meeting approved 19 projects. The overall estimated cost of the projects is Tk 180.66 billion," said Planning Minister MA Mannan while briefing reporters.
Of the total cost, Tk 120.6 billion will be drawn from the government's fund, while Tk 55.55 billion will come from the external sources as foreign assistance and the rest Tk 4.5 billion from the own funds of the departments concerned.
Among the approved projects, 12 are new schemes and seven are revised projects.
In terms of the costs, the three largest projects are "Expansion and Development of Mongla Port Facilities" Project with an estimated cost of Tk 42.82 billion; "Development of transmission infrastructures of Southern Region of Chittagong Division and Bangabandhu Hi-Tech City at Kaliakore" project with Tk 27.62 billion; and "Emergency Restoration and Reconstruction of the 2022 flood-affected various Roads, Bridges and Culverts under Sunamganj and Habiganj Road Division" Project with Tk 26.81 billion.
In the meeting, the Prime Minister asked the authorities concerned to design development projects in line with the Delta Plan-2100 to avail funding from the $ 1 billion Climate Fund earmarked for Bangladesh, said MA Mannan.
He said the issue of availing $1 billion financing from the climate fund was recently discussed between French President Emmanuel Macron and Prime Minister Sheikh Hasina.
The Prime Minister asked the officials and engineers concerned to build more bridges and culverts in the low lying areas and haors in a bid to ensure smooth flow of water and channel flood water.
At the outset of the meeting, the Planning Minister said the Ecnec warmly congratulated the Prime Minister for her bright and lively participation at the G20 Summit held in New Delhi as it has brightened further the image of the Prime Minister and the country on the world stage.
He said the Ecnec also noted that the recent visit of the French President to Bangladesh has brightened further the image of the country in the global arena.
In the meeting, it was mentioned that Bangladesh would be among the top 20 economies by 2040 as per the report of Economic Intelligence Unit (EIU).
About the high inflation in August, Mannan said inflation has gone up and the government is very much aware of it. "We'll address it as we did in the past," he said.
The nine other new projects are "Widening Feni (Mohammed Ali Bazar)-Chagalnaya-Karerhat Road (Dhaka-Chittagong Old Highway) (Z-1031) and Construction of Shubopur Bridge over Feni River" Project with the cost of Tk 5.5 billion; "Land Acquisition for Construction of Sewage Treatment Plant in Rayerbazar Area"" Project with Tk 17.8 billion; "Capacity building of Women to take advantage of Productive and Prospective Work Opportunities (Swapna)-II Phase" Project with Tk 1.48 billion; "Construction of Mazar Mosque on the premises of Bangladesh Supreme Court" Project with Tk 1.1 billion; "Strengthening BADC's Seed Supply Program at Farmer Level" project with Tk 2.82 billion; "Integrated livestock development in riverine grazing areas of Manikganj, Dhaka, Munshiganj, Rajbari, Faridpur, Madaripur and Shariatpur districts" project with Tk 3.03 billion; "Protection of old Hijla, Baushia and Harinathpur areas under Hijla Upazila from the erosion of Meghna branch river" project with Tk 6.29 billion; "Protection of Mazhirghat zero point area at Jazira Upazila of Shariatpur from the erosion of the right bank of Padma River " project with Tk 8.59 billion and "Protection and restoration of Chandpur City " Project with Tk 8.27 billion.
The seven revised projects are "Upgradation of District Highways to Proper Standard and Width (Khulna Zone) (1st revised)" Project with additional cost of Tk 1.06 billion (now the cost raised at Tk 8.63 billion); "Construction of Kadamrasul Bridge over Shitalakshya River near Gudaraghat of Narayanganj City Corporation (1st revised)" project with additional cost of Tk 1.44 billion (now Tk 7.35 billion); "Physical Infrastructure Development (Roads and Drains) of Gazipur City Corporation (3rd revised)" Project without raising cost from Tk 7 billion; "100% reliable and sustainable electrification of Hatia Island, Nijhum Island and Kutubdia Island (1st revised)" Project with additional cost of Tk 2.26 billion (now Tk 6.47 billion); "Construction of 13 (thirteen) new buffer godowns in the country's different districts for fertilizer storage and distribution facilities (3rd revised)" Project with cost reduction of Tk 13.6 million from Tk 5.35 billion; "Construction of Houses for Insolvent Freedom Fighters (1st revised)" project with additional cost of Tk 19.73 billion (now Tk 60.96 billion); and "Extensive Development of Bangladesh Agricultural University (1st revised)" project with additional cost of Tk 3.67 billion (now Tk 10.23 billion).