Economic Reporters' Forum (ERF) has moved to purchase a floor space at Paltan in the city aiming to establish its permanent office and an institute to help sharpen the professional skill of business journalists.
ERF and Abed Holdings inked a deed of agreement Sunday at its proposed office at Paltan in this connection.
ERF's founder convenor Shamsul Huq Zahid, joint convenor Shahiduzzaman, former presidents Zakaria Kajol, Monowar Hossain, managing editor of the Daily Sangbad Kashem Humayun, ERF president Saiful Islam Dilal and general secretary Ziaur Rahman, among others, spoke on the occasion.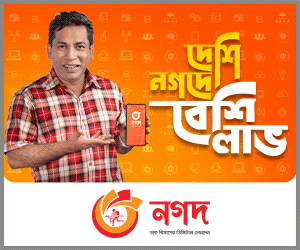 ERF president and Abed Holdings managing director Abu Khalid Md Barkatullah signed the deed on behalf of their respective sides.
The ERF had a long-lasting dream to establish a permanent office and the incumbent committee is working hard to turn the dream into a reality, said the ERF president.
He expressed the hope to set up an ERF institute and introduce business journalism course.
ERF general secretary sought cooperation from all to establish the permanent office and the ERF institute.
ERF's founder convenor Shamsul Huq Zahid assured the committee of extending all out support to help achieve objective of ERF.
He said the task of organising ERF was tough at the initial stage while the work of the present committee has become even tougher as it is making a giant step forward, said Mr Zahid.
ERF founder joint convenor appreciated the move of the present committee to set up the ERF's permanent office.