Bangladesh would have to depend largely on international lending agencies for financing the investment needs of LNG (liquefied natural gas) sector, officials said.
Because, they said, sourcing of such huge amount money from the local sources like capital market, banks and financial institutions would be difficult.
As a result, the Economic Relations Division (ERD) has been asked to explore fund from agencies including International Islamic Trade Finance Corporation (ITFC) and Asian Development Bank (ADB), said the officials.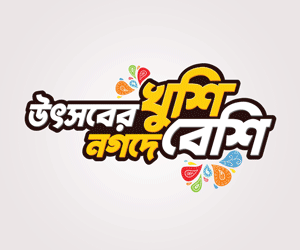 The LNG sector will require the fund to meet the expenditure on infrastructure as well as imports of the energy, which is expected to start from April next.
The government had earlier decided to meet the country's growing demand for energy with the imported LNG.
According to an observation by a power division committee, headed by the division's additional secretary, the financial conditions and annual returns of state-run Petrobangla (Bangladesh Oil, Gas and Mineral Corporation) and RPGCL (Rupantarita Prakritik Gas Company Limited) were not up to the mark.
So, it would not be possible to mobilise money from the stock market due to their poor financials, said an official.
The committee, formed in October last year to identify the funding sources, will however hold consultations with Bangladesh Securities and Exchange Commission (BSEC) and Dhaka Stock Exchange to find ways of getting fund from the market.
Apart from finding alternative local and foreign sources, the Petrobangla was trying to get money from the Energy Security Fund, now having Tk 50 billion in hand.
According to a finance ministry official, state-run Investment Corporation of Bangladesh (ICB) provides fund for importing fuel oil. It may also finance importing LNG. The committee could also explore this possibility alongside examining the scope of banking sector.
As the shortage of natural gas supply from local fields affecting power generation as well as industries and households,
The government had taken the decision to import LNG due to short supply of natural gas from the domestic fields as compared to the growing demand. Presently, around 2,700 million cubic feet per day (mmcfd) of gas is being supplied against the demand for 3,300 mmcfd.
The shortage has long been affecting the power generation and industrial production as well as the households.
According to energy division estimates, gas demand may reach 8,000 mmcfd by 2041, but supplies from the local sources would then reduce significantly unless there are new substantial discoveries.
According to officials, LNG worth billions of dollars will be required in the near future to meet the domestic demand as it will be a major source of energy, which is a prerequisite for raising investment, setting up of industrial units, and overall economic growth of the country.
Officials said a process is underway to float US$1.0 billion international bond by the Bangladesh Power Development Board (BPDB) and Tk 5.0 billion bond by Ashuganj Power Plant for importing LNG.
The ICB informed the ministry of finance that a scope is there to secure fund from the stock market by issuing bonds, but the company's financial health has to be sound.
Petrobangla will import LNG from different countries like Oman, Qatar and Switzerland, and will supply it to national grid after re-gasification.
So far, it signed deals with three companies for setting up of three floating storage re-gasification units (FSRUs). Setting up of a land-based LNG terminal is also under consideration -- the government already received over a dozen of proposals for the terminal project.