The finance minister (FM) expressed hope that the government would be able to achieve the revenue target for the fiscal 2017-18 (FY-18).
He expressed his optimism on Wednesday while talking to the journalists on the sidelines of the Cabinet Committee on Government Purchase (CCGP) meeting held at the Cabinet Division in the capital city.
Mr AMA Muhith said, "During the July-November, the revenue collection was not good. But, I think the scenario will be changed and the revenue collection process will expedite as people is showing their willingness to pay taxes."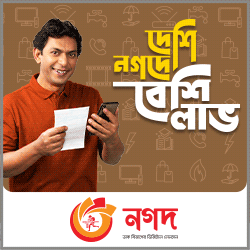 The government has set a target of Taka 2481.90 billion revenue collections for the current fiscal.
BSS said it also set a target to collect Taka 840.66 billion for the first five months. But Tk 753.08 billion was collected in the first five months.
While replying to a question, the minister said there is no possibility to change the revenue target and if needed, the target is likely to be adjusted during revision, but it will not be changed largely.