Foreign and joint-venture companies operating in Bangladesh are seeking loan facilities from the stimulus packages that the government is implementing to help the pandemic-hit businesses to make a turnaround.
Earlier, the government had extended the facility to foreign and joint-venture companies located inside the export processing zones (EPZs), economic zones (EZs) and hi-tech parks.
The companies, located outside EPZs, EZs and hi-tech parks, were claiming to have been hit hard due to the pandemic-related disruptions which have been lashing the country since March 2020.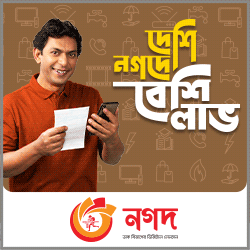 According to officials, many such companies had applied to the central bank to include them in the loan facilities under the stimulus packages.
Besides, some trade bodies also requested the regulator to make them eligible for such loans from the pandemic recovery packages.
The Bangladesh Bank recently sought finance ministry's advice as to whether these industrial units could be included in the list of eligible companies to get low-cost loans.
A senior finance ministry official said industrial units of the same nature located inside EPZs, EZs and hi-tech parks are offered loan facilities from stimulus packages to help them recover from virus shocks.
"We're scrutinising the central bank's letter and will make a decision by holding a meeting," he told the FE.
The government is implementing 23 stimulus packages worth Tk 1.24 trillion to help recover the country's business sector as well as the poor for making their livelihoods.
The first set of packages worth Tk 727 billion were announced in early April last year to counter the adverse impacts of the coronavirus scourge.
The last two were announced in January 2021 to lower virus impacts and to boost small businesses to improve the living standards of the poor, including the elderly, widows and female divorcees.
However, disbursement of loans and assistance from most of the bailout packages could not be completed. So, the government has extended their tenure.
For most of the loans, the government is bearing half of the interest while borrowers will pay the rest.
The government has proposed a handsome allocation in the budget for the upcoming fiscal year to bear the interest of the packages.