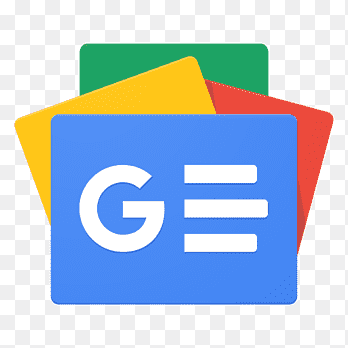 For all latest news, follow The Financial Express Google News channel.
China's economic growth in 2022 slumped to one of its worst in nearly half a century as the fourth quarter was hit hard by stringent COVID curbs and a property market slump, raising pressure on policymakers to unveil more stimulus this year.
Gross domestic product (GDP) grew 2.9 per cent in October-December from a year earlier, data from the National Bureau of Statistics (NBS) showed on Tuesday, slower than the third-quarter's 3.9 per cent pace. The rate still exceeded the second quarter's 0.4 per cent expansion and market expectations of a 1.8 per cent gain.
On a quarterly basis, GDP stalled, coming in at 0.0 per cent in the fourth quarter, compared with growth of 3.9 per cent in July-September.
Beijing last month abruptly lifted its strict anti-virus measures that had severely restrained economic activity in 2022, but the relaxation has also led to a sharp rise in COVID cases that economists say might hamper near term growth.
For 2022, GDP expanded 3.0 per cent, badly missing the official target of "around 5.5 per cent" and braking sharply from 8.4 per cent growth in 2021. Excluding the 2.2 per cent expansion after the initial COVID hit in 2020, it's the worst showing since 1976 - the final year of the decade-long Cultural Revolution that wrecked the economy.
Other indicators for December such as retail sales and factory output, also released along with GDP data, beat expectations but were still weak.
"Activity data in December surprised broadly to the upside, but remains weak, particularly across demand-side segments such as retail spending," Louise Loo, senior economist at Oxford Economics, said in a note.
The" data so far supports our long-held view that China's reopening boost will be somewhat anaemic at the beginning, with consumer spending being a key laggard in the initial stages," Loo said.
Others including Hao Zhou, chief economist at GTJAI, expect a steady improvement in consumption and investment, underpinned by China's reopening and government-led infrastructure investment.
Growth is likely to rebound to 4.9 per cent in 2023, as Chinese leaders move to tackle some key drags on growth - the "zero-COVID" policy and a severe property sector downturn, according to a Reuters poll. Most economists expect growth to pick up from the second quarter.
A strong rebound in China could temper an expected global recession, but any sharp revival in the Asian giant could also cause more inflationary headaches worldwide just when policymakers are starting to get a handle on record price surges.
PROPERTY RECOVERY, POPULATION DATA WORRISOME
China's property investment fell 10.0 per cent year-on-year in 2022, the first decline since records began in 1999, and property sales slumped the most since 1992, NBS data showed, suggesting that government support measures were having minimal impact so far.
Authorities have rolled out a flurry of support policies targeting homebuyers and property developers in recent weeks, to relieve a long-running liquidity squeeze that has hit developers and delayed the completion of many housing projects.
Adding to another headache for the economy, China's population in 2022 fell for the first time since 1961, the NBS data showed, a historic turn that is expected to mark the start of a long period of decline in its citizen numbers and see India become the world's most populous nation in 2023.
Beijing's abrupt lifting of COVID curbs last month has prompted analysts' upgrades of its economic outlook and a jump in Chinese financial markets, but businesses have struggled with surging infections, suggesting a bumpy recovery in the near term.
Factory output grew 1.3 per cent in December from a year earlier, slowing from a 2.2 per cent rise in November, while retail sales, a key gauge of consumption, shrank 1.8 per cent last month, extending November's 5.9 per cent drop.
"After the lifting of the COVID-19 restrictions, there was a lot of enthusiasm to get back to normal, so that perhaps is why the figures were higher than expected," said Qingjie Xia, a professor at the economics department at Peking University.
Chinese leaders have pledged to prioritise consumption expansion to support domestic demand this year, at a time when local exporters struggle in the wake of global recession risks.
At an agenda-setting meeting in December, top leaders pledged to focus on stabilising the economy in 2023 and step up policy support to ensure key targets are hit.
China is likely to aim for economic growth of at least 5 per cent in 2023 to keep a lid on unemployment, policy sources said.
The central bank is expected to steadily ease policy this year, pumping out more liquidity and lowering funding costs for businesses, while local governments are likely to issue more debt to fund infrastructure projects.