China's exports, imports shrink again in December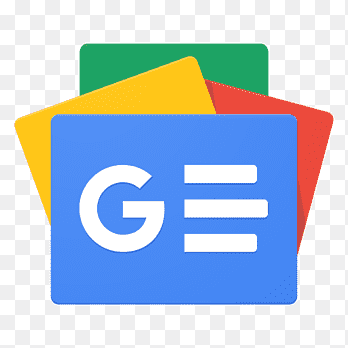 For all latest news, follow The Financial Express Google News channel.
China's exports shrank sharply in December as global demand cooled, missing their typical year-end bounce, while imports tumbled again as surging COVID-19 infections and a property downturn weighed heavily on domestic demand, reports Reuters.
Exports had been one of the few bright spots in the world's second-largest economy during the pandemic but deteriorated rapidly since late 2022 as consumers overseas slashed spending in response to central banks' aggressive rate hikes to tame inflation.
That weakness is expected to continue well into the new year as the global economy teeters on the brink of recession, but China's imports are expected to slowly recover in coming months after the government's abrupt dismantling of strict COVID measures in December paved the way for the economy to reopen, releasing pent-up demand.
Exports contracted 9.9 per cent year-on-year in December, extending a 8.7 per cent loss in November, slightly beating expectations for a 10 per cent fall, customs data showed on Friday. The drop was the worst since February 2020.
Imports fell 7.5 per cent last month compared with a 10.6 per cent decline in November, better than a forecast 9.8 per cent decline.
Despite the sharp falloff in shipments in the last few months, total exports rose 7 per cent in 2022 thanks to China's strong trade with Southeast Asian nations as well as an export boom of new energy vehicles. Still, growth was a far cry from a 29.6 per cent gain in 2021.
Imports rose only 1.1 per cent last year, down sharply from 30 per cent growth in 2021.
WEAK GLOBAL DEMAND COULD TEMPER ECONOMIC RECOVERY
China's commerce ministry said on Thursday that slowing external demand and the rising risks of a global recession are posing the biggest pressures to the country's trade stabilisation, leaving "arduous tasks."
An official factory activity survey showed a sub-index of new export orders has remained in contraction territory for 20 consecutive months.
But the ministry said major exporting provinces have reported seeing some improvement in getting new orders.
After three years, Chinese authorities have finally removed anti-virus curbs that disrupted port logistics and shut down factories in key manufacturing hubs.
China posted a trade surplus of $78 billion for December, compared with a $69.84 billion surplus in November. Analysts had forecast a $76.2 billion surplus.
Policymakers have pledged to increase support for the economy as they are eager to underpin growth and ease disruptions caused by the sudden end to COVID-19 curbs.
Measures to ease a severe funding crunch in the property sector, in particular, could boost imports of industrial materials from iron ore to copper.
REBOUND
Analysts polled by Reuters expect China's economic growth to rebound to 4.9 per cent in 2023, before steadying in 2024, a Reuters poll showed.
The economy likely grew just 2.8 per cent in 2022 as lockdowns weighed on activity and confidence, well below the official target of around 5.5 per cent. Fourth quarter and 2022 gross domestic product data (GDP) data will be released on Jan. 17.
Iris Pang, chief China economist at ING, estimated both exports and imports could continue to contract in the first half of 2023 from a year earlier, but said trade could recover towards the second half when domestic and external economies are expected to improve.
Jin Chaofeng, whose company in the east coast city of Hangzhou exports outdoor rattan furniture, said he has no market expansion or hiring plans for 2023 as he remains cautious about the global demand outlook.
"With the lifting of COVID curbs, domestic demand is expected to improve but not for exports...," he said.
"With no signs of the ending of the Russia-Ukraine war or crucial improvement in China-US relations, this year's exports may be worse than 2022," Jin said, adding his company has been reducing inventories over recent months.