EU's record recovery fund at risk as countries struggle to meet deadline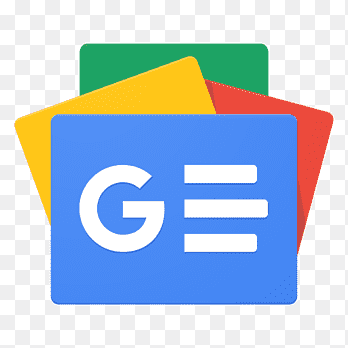 For all latest news, follow The Financial Express Google News channel.
The risk that European Union governments will not be able to spend the largest aid package in its history is growing as members struggle to meet deadlines imposed by the bloc, officials from four countries have told Reuters news agency.
Difficulties in renegotiating the 724-billion-euro post-pandemic recovery plan - less than two years after it was approved - raises doubts about its ability to deliver at all, said Manuel Hidalgo, a senior fellow at the Esade Centre for Economic Policy, a Madrid-based think-tank.
"If all the money isn't spent this will have a reputational cost for the EU," Hidalgo said. "If it doesn't turn out well they will have to justify many things, such as the very existence of these kinds of plans."
The thorniest issue will be securing unanimity from the bloc's 27 members on extending the disbursement of financing beyond 2026, which would require approval in each country's parliament, including Hungary and Poland, which are already at odds with the EU and may use their support as leverage to secure concessions.
The EU froze funds earmarked for Hungary and Poland over their nationalist governments' track record of undercutting liberal democratic rules.
Poland's access to nearly 36 billion euros of funds is dependent on an overhaul of its judicial system. The EU is withholding 5.8 billion euros until Hungary implements measures to curb corruption and boost its judiciary's independence.
Extending the implementation period faces "a major problem – the decision on own resources would have to be reopened, which requires unanimity, which is almost unthinkable", said Czech EU Affairs Ministry spokesperson Marek Zeman.
Countries are already behind. While milestones and targets must be reached by August 2026, 70 per cent of grants and loans should have been committed by last year and the remainder by 2023. The actual amount committed so far is around 20 per cent, according to EU data.
RAW MATERIAL COSTS
Recipients of the funds say that the rising cost of raw materials, a product of the war in Ukraine, and supply chain bottlenecks have delayed the adjudication and implementation of recovery projects.
Portugal had disbursed 1.4 billion euros, or 8.5 per cent of the total recovery funds assigned to it, to project promoters by the end of 2022.
A spokesperson for Portuguese Cabinet Minister Mariana Vieira da Silva said talks with the European Commission about a "reassessment of goals" would begin this month and include a "review of the execution period". Portugal was analysing which projects had been most affected "by the current macroeconomic context," the spokesperson said.
Italy expects talks to review some aspects of the plan to conclude by February, although it has so far not asked for a deadline extension beyond 2026, a source in the Italian government said. Rome wants Brussels to take into account the negative impact of sky-high raw material costs on public works, the person said.
Romania and Portugal are the two countries pushing hardest to extend the 2026 deadline and Spain and other Eastern European countries are supporting their demands, a source with knowledge of the negotiations said. Spain will assume presidency of the European Commission in the second half of 2023.
The EC may delay granting extensions for as long as possible in an effort to push countries to complete as much of the original schedule as possible, according to a source at the European Commission.
A serious negotiation would start in 2024 and probably be concluded in 2025, when it was clear that it would be impossible to deliver what had been agreed previously, the person said.
Some countries are devising workarounds for projects that are particularly important and look like they are unlikely to meet the deadline, said a source. This would imply budgeting and allocating funds before the projects have been commissioned in order to meet the 2026 deadline, the person said.