The government has taken initiatives to set up hi-tech parks in all districts of the country which will create around 0.30 million jobs.
The steps have been taken to set up the software technology parks under the Bangladesh hi-tech park authority, sources said.
The Bangabandhu Hi-Tech City, which is going on in full swing in Gazipur, will create employment for nearly 0.10 million people, the sources said.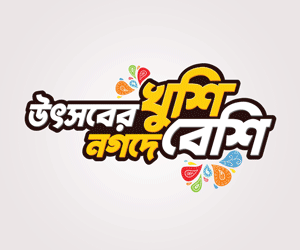 Sheikh Hasina Software Technology Park, which was inaugurated by the Prime Minister on December 10 last year, is expected to generate employment for further 10,000 people, reports BSS.
Country's first-ever Software Technology Park at the Janata Tower of city's Karwan Bazar area is als oexpected to create 2,500 jobs.
Sylhet Electronic City is likely to create 50,000 employments, Bangabandhu Sheikh Mujib Hi-Tech Park in Rajshahi to make scope of 14,000 jobs, and Mohakhali IT Village in Dhaka to create 30,000.
On April 24, 2017, the ECNEC approved setting up high-tech parks in Khulna, Barisal, Rangpur, Chittagong, Comilla, Cox's Bazar, Mymensingh, Jamalpur, Natore, Gopalganj, Dhaka and in Sylhet.
Moreover, the government has taken initiatives to set up Barind Silicon City in Rajshahi and Sheikh Kamal IT Training and Incubation Centre in seven districts.
Apart from these, the government has taken initiative to set up IT Business Incubator Centre in Chittagong University of Engineering and Technology and Khulna IT Park at KUET.
These schemes will also create job opportunities for a huge number of people, the sources hoped.
Currently, 4,250 people are working in 12 private software technology parks in the country.