Additional container-handling orders are pouring in off-docks around Chittagong seaport in clear signs of significant export growth ahead for Bangladesh, sources say, amid global trade resurgence.
In the recent weeks a good number of freight forwarders have inquired in the off-docks whether they can handle additional volume of export cargoes alongside their regular contracts.
Ruhul Amin Sikder (Biplob), secretary, Bangladesh Inland Container Depots Association (BICDA), told the FE that most of the depots are receiving inquiries about their capability to handle additional exports.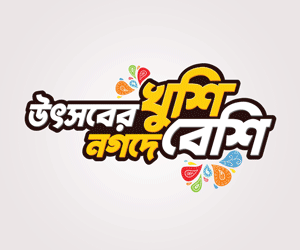 He mentioned big-name freight forwarders like Maersk Logistics and Services, Kuehne Nagel, Expo Freight, DHL, and DHV who in the recent days came with offers for handling growing volumes of cargoes.
"Each and every forwarder has additional export volume now," says Mr Biplob.
The 19 off-docks in the port city in the first 15 days of this March handled 34,901 TEUs (twenty-foot equivalent units) of export containers, marking a 25.50-per cent increase from 27,809 TEUs handled in the same period last year.
This past February, the off-docks handled 62,466 TEUs of outbound boxes, marking 19.47-per cent growth over last year's same-month volume of 52,283 TEUs.
And in January, the off-docks handled 67, 147 TEUs of export boxes, up by 17.86 per cent compared to 56,970 TEUs handled in January last year.
The 19 off-docs have an aggregate handling capacity of 78,700 TEUs of containers at a time. They handle almost all the export containers, 37 types of goods-laden import containers and a significant volume of empty containers.
President of Bangladesh Garment Manufacturers and Exporters Association (BGMEA) Faruque Hassan told the FE Friday that Bangladeshi factory owners now have good work orders which reflect the workloads of the off-docks.
He notes that the association worked vigorously on image-crisis issue and also on 'Made in Bangladesh' branding that works as trade booster.
"Also, we kept intact the supply chain even by incurring loss during the pandemic period and keeping factories open when many places were under shutdown," Mr Hassan says and adds that it has helped enhance confidence of buyers in Bangladeshi suppliers.
He mentions that factories were made compliant and value addition is getting importance alongside market-and product-diversification efforts.
"All this resulted in receiving good work orders," Mr Hassan says to explain what it takes to retain and then augment the trade flow.
The chief of the country's main export-sector apex body mentions that during the first two pandemic years, the demand for clothing was comparatively low in the western countries, thus now order is pouring in to bridge the gap created.
BICDA president Nurul Kaium Khan says depots are ready to handle additional volumes of cargoes anytime and they are not apprehending any trouble in this case.
"Every year an additional workload is being created before Eid," he says, adding that even during the pandemic months work order saw good growth in Bangladesh.