How Bangladesh can benefit from IPEF
Economists see some prospects in Indo-Pacific Economic Framework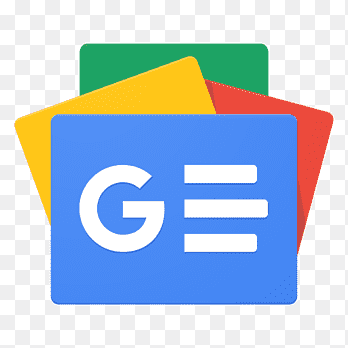 For all latest news, follow The Financial Express Google News channel.
The just-launched US-led economic framework holds much potential for Bangladesh to leverage greater economic assistance and development finance, particularly for infrastructure and regional integration initiatives, some economists say.
President Joe Biden Monday launched the new trade deal with 12 countries under the title Indo-Pacific Economic Framework or IPEF avowedly aimed at strengthening their economies as he warned Americans worried about high inflation that it is "going to be a haul" before they feel relief.
Joe Biden, who, reports say, is trying to consolidate America's global engagement after his predecessor Donald Trump's inward drive, said this trade deal was designed to signal US dedication to the contested economic sphere and to address the need for stability in commerce after disruptions caused by the pandemic and Russia's invasion of Ukraine.
The framework was signed in Tokyo during Biden's first Asia tour after his election-amid boiling tensions across the world and in the region in particular. Indian Prime Minister Narenda Modi, among others, joined the signing ceremony in person although many joined through internet platform.
Nations partnering the US in the pact are Australia, Brunei, India, Indonesia, Japan, South Korea, Malaysia, New Zealand, the Philippines, Singapore, Thailand and Vietnam. Along with the United States, they represent 40 per cent of the world GDP.
Dr Masrur Reaz, chairman at Policy Exchange of Bangladesh, told the FE that Bangladesh, however, needs to be diligent in deciding projects that it would want the financing for they all need to be projects of critical importance.
Bangladesh will also need to ensure that any potential financing is obtained /negotiated at cost and terms that are aligned to national interests and capacities.
"To my mind, overall, this should open new opportunities for financing and regional integration."
Dr Masrur, who worked with the International Finance Corporation, says the programme can be particularly favourable for investment in developing green-growth infrastructure and production facility, fast-track match towards digital economy and tapping into global supply chain.
"I know that this is not a typical trading bloc...hence, not clear if tariff reduction/elimination will be part of it so there is no worry for losing trade with rivals."
Dr Monzur Hossain, director (research) at the state-run Bangladesh Institute of Development Studies (BIDS), also sees potential for Bangladesh as it mostly consists of southeast nations of Asia.
"But everything depends on success of the pact."
Earlier, a deal named Trans-Pacific Partnership moved forward without the US after former President Donald Trump pulled out. China, the largest trading partner for many in the region, also seeks to join in TPP.
The new pact comes at a moment when the administration believes it has the edge in its competition with Beijing.
The launch of the Indo-Pacific Economic Framework has been billed by the White House as one of the bigger moments of Biden's Asia trip and of his ongoing effort to bolster ties with Pacific allies. Through it all, administration officials have kept a close eye on China's growing economic and military might in the region.
In September the US announced a new partnership with Australia and Britain called AUKUS that is aimed at deepening security, diplomatic and defence cooperation in the Asia-Pacific region.
And another US-led loose alliance is Quadrilateral Security Dialogue (QSD), colloquially called Quad, which is a strategic security dialogue between Australia, India, Japan, and the United States.