The 13th meeting of ESCAP Business Advisory Council (EBAC) in progress in Bangkok on Monday, presided over by EBAC Chairman Mr. Mahbubur Rahman (2nd from left). Also seen in the picture (from L-R) are Dr. Lee George Lam, EBAC Vice Chairman, Mr. Hongjoo Hahm, Deputy Executive Secretary of UN-ESCAP, and Mr. Marc Proksch, Chief, Investment and Enterprise Development Section of Trade, Investment and Innovation Division, UN-ESCAP. — Courtesy: ICC-B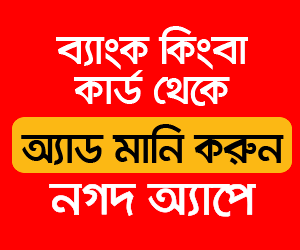 The thirteenth meeting of the ESCAP Business Advisory Council (EBAC) was held at UNESCAP in Bangkok on Monday. EBAC Chairman and ICC Bangladesh (ICC-B) President Mahbubur Rahman presided over the day-long meeting.
The EBAC chairman in his speech in the programme said considering the present global scenario, the private sector has to join hands with the international bodies and governments to agree on a mechanism for business engagement.
In this aspect, EBAC and ESCAP together can make a difference for the region, he added.
Mr Mahbubur Rahman said: "Today's meeting is important, as we are going to discuss a restructuring of the way ESCAP engages the business sector. It will set the direction of the role of business in partnering with ESCAP to achieve the SDGs".
He thanked the EBAC members for electing him and Dr. Lee George Lam, Non-Executive Chairman - Hong Kong and ASEAN Region & Chief Adviser to Macquarie Infrastructure and Real Assets Asia, Macquarie Infrastructure and Real Assets (Hong Kong) Limited, as chairman and vice-chairman respectively.
He also wished to receive full cooperation of the members and ESCAP Secretariat in carrying out the future activities of EBAC, Asia Pacific Business Forum (APBF) and ESCAP Sustainable Business Network (ESBN).
Some 50 members representing various businesses from the Asia Pacific countries were present in the meeting. ICC-B Vice President Rokia Afzal Rahman, ICC-B Member and Vice Chairman of Newage Group of Industries Asif Ibrahim and ICC-B Secretary General Ataur Rahman also attended it.
The proposal by Hong Kong to host APBF 2018 in the country on April 10-11 was adopted during the meeting. It was suggested that the theme of APBF 2018 will be linking business with SDGs through technology and financing.
Hongjoo Hahm, Deputy Executive Secretary of ESCAP, in his opening statement appreciated the role played by the private sector since the establishment of EBAC, APBF and ESBN.
He said a concept paper for consideration of the members has been placed in the meeting in order to strengthen the EBAC/ESBN and APBF. The restructuring of EBAC and ESBN, proposed by ESCAP, will help in working together with the private sector to achieve the SDGs.
The progress of the ongoing and new projects/initiatives of 10 ESBN taskforces was presented during the meeting. The taskforces are formed on: Banking and Finance, Digital Economy, Green Business, Innovation and Competitiveness, Trade and Transport Facilitation, Disaster and Climate Risk Reduction, Young Entrepreneurship, Agriculture and Food and Pacific Issues.