India's economy likely sustained strong growth momentum for a second straight quarter in April-June, but the depreciating rupee and monetary tightening pose risks for coming periods.
The Reuters poll median forecast was 7.6 per cent annual growth, compared with the 13-quarter low of 5.6 per cent for a year earlier, when many companies cut production before the launch of a nation-wide sales tax.
If there was 7.6 per cent growth, that would top China's 6.7 per cent second-quarter and could help Prime Minister Narendra Modi, who faces an election early next year and has drawn flak for expansion slower than the 8 per cent Manmohan Singh-led governments saw over a decade ending in 2014.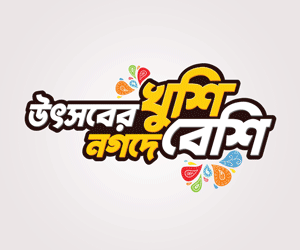 Data on gross domestic product change in the quarter will be released on Friday around 1200 GMT.
For the first three months of 2018, India reported 7.7 annual growth, the fastest in nearly two years.
India's $2.6 trillion economy surpassed France's in 2017 to be the world's sixth largest, and it was not far before the United Kingdom, according to World Bank data.
On Wednesday, India's central bank said economic growth was expected to accelerate to 7.4 per cent in the current fiscal year that began in April, from 6.7 per cent the previous one, despite risks posed by higher oil prices and global trade tensions.
Sustainable gains?
Sameer Narang, chief economist at Bank of Baroda , said a recent uptick in investments and manufacturing "is likely to sustain as order books have increased on account of infrastructure, affordable housing and exports".
But he said economic growth could cool to about 7.2 per cent in October-March.
With higher domestic and global demand, the manufacturing sector growth picked up during June quarter and data suggests the capacity utilisation moved above 75 per cent, compared with 71.8 per cent in April-June 2017.
Industrial production including mining expanded by 5.2 per cent in the three months ended June 30 from a year earlier, compared with 4.3 per cent in that period of 2017.
The Reserve Bank of India has raised its benchmark repo rate by a total of 50 basis points at its past two meetings, to 6.5 per cent, to tame inflation that has remained above its medium-term target of 4 per cent for the last nine months.
In July, retail inflation eased to 4.17 per cent from a year earlier, but is projected to remain around 4.8 per cent in the second half of the fiscal year, according to Reuters.
The rupee has weakened nearly 10 per cent against the dollar this year, touching a record low of 70.8250 to the dollar on Thursday, and is the worst performing currency in Asia.
Credit ratings agency Moody's has warned about rising pressure of higher oil prices and interest rates on government finances and India's current account.
Narang of Bank of Baroda said rupee depreciation "could lead to higher import bills and a fall in consumption of non-oil products," though he added that a declining rupee would support exports.