Former governor of Bangladesh Bank and National Char Alliance President Dr. Atiur Rahman has urged the policymakers to take an effective initiative for building an institutional structure for the people of char areas.
He came up with the call while presiding over an online discussion, regarding 'What people of char areas got in the budget and possible needful to do', organised by the National Char Alliance on Tuesday, according to a press release.
Dr Atiur Rahman mentioned that the ADP allocation in Budget 2021-22 for char people will be helpful for their livelihoods and employment.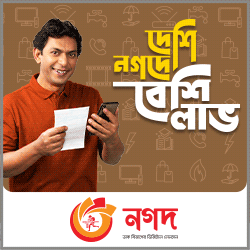 "Protection of char peoples' lives and livelihoods lie in the proper implementation of these allocations," he added.
Chairman of Parliamentary Standing Committee on Planning Ministry Abul Kalam Azad was present at the programme as the chief guest.
Mentioning Prime Minister Sheikh Hasina's commitments of ensuring the development for all classes of people, the former minister said the adoption of some policies and strategies, including forming a special fund, for char people requires overseeing existing challenges through discussion at the parliamentary committee meeting.
Lawmaker Barrister Shameem Haider Patwary suggested the formation of a special quota system and the introduction of a 'Char Card' system to provide services through proper identification.
Practical Action's Country Director Dr. Shawkat Ara Begum and Water Aid Bangladesh's Director, (Policy and Advocacy) Partha Hefaz Shaikh spoke at the meeting as special guests. Zahid Rahman, member secretary of the National Char Alliance, moderated the whole session.
Representatives of different organisations including Oxfam Bangladesh, M-4C, SKS, Swiss Red Cross, Friendship, Jamuna Social Welfare agency, Bangladesh Farmers Federation, Gana Unnayan Kendra participated in this discussion.