The much-cherished softest lending by Japan is all over as the donor has hiked the interest rate to 1.0 per cent from 0.01 per cent for Bangladesh, officials said.
The Asian economic powerhouse has also reduced the loan-repayment period to 30 years from its earlier tenure of 40 years, they said Friday.
Highly placed sources said Japan early last month informed the Government of Bangladesh that they would be charging 1.0 per cent interest on its Official Development Assistance (ODA) from October 16, 2017.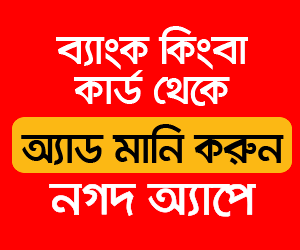 In addition, the Japanese donor agency has proposed to charge front-end fee and insurance premium on its loans, which will make its credits much costlier, one official told the FE, requesting anonymity.
In addition, Bangladesh's largest bilateral donor also informed that it would review its interest rate every six months, the official added.
The Embassy of Japan in Dhaka has recently written to the Ministry of Foreign Affairs (MoFA) of Bangladesh about the revised terms and conditions tagged with its loans to Bangladesh.
A top government official told the FE that Japan will now no more be the softest development partner of Bangladesh upon changing the terms and conditions for its loans.
The country's largest multilateral donor, the World Bank, provides loan at 0.75 per cent interest, the second-largest donor, the Asian Development Bank (ADB), lends at around 2.0 to 3.0 per cent rate, India at 1.0 per cent, and China at 2.0 per cent.
Since Bangladesh's per-capita income as well as economy is growing, Japan revised its lending conditions hiking the interest rate to 1.0 per cent from 0.01 per cent seven months ago.
The official said this is the second round of its interest-rate hike as the Asian donor raised the rate in April last to 0.7 per cent from the 0.01 per cent it used to charge earlier.
A senior Ministry of Finance (MoF) official said they were reviewing Japan's proposal.
"As Bangladesh needs huge investment for developing its infrastructure amid limited local resources, we need the external finance," he added.
Supporting the revision of the lending terms and conditions, the Japanese mission in its letter said: "Government of Japan (GoJ) has revised the terms and conditions of the ODA loan every six months, namely, in April and October 2013, based on the recognition that (1) Japanese concessional ODA loans should maintain a comparative advantage over Multilateral Development Banks (MDBs) and that (2)
frequent revision can help prevent drastic fluctuations of interest rates and mitigate the shocks on borrowing countries."
The GoJ has plans to invest US$200 billion worth of funds across the world over the next five years, the donor said.
Nobody was available at the JICA local office in Dhaka for a comment over the developments.
Bangladesh Institute of Development Studies (BIDS) Director-General Dr KAS Murshid said Bangladesh needs to make it competitive in the world as its preferential benefits would be shrinking with its economic expansion.
The government should also explore some other concessional development partners, and more foreign direct investments to make it competitive, he told the FE.
In June this year, JICA signed the 38th loan package worth nearly US$1.64 billion for Bangladesh's six development projects where it raised the interest rate to 0.7 per cent.
Government officials said they signed Yen 178.223 billion ($1.64 billion) 38th ODA package in June 29 with JICA for utilising the money in six development projects on transport infrastructure, power-and water-sector improvement.
"For about last one decade, Japanese donor JICA used to offer us softest loan compared to any other donors working in Bangladesh. It charged only 0.01 per cent rate for its loan earlier. But from the latest 38th ODA package, the donor has boosted the interest rate," said a senior Economic Relations Division (ERD) official.
In the 38th ODA package, JICA has offered $700 million (Yen 76.825 billion) for Hazrat Shahjalal International Airport Expansion project, $480 million (Yen 52.73 billion) for 2nd Kanchpur, Meghna and Gumti bridges' construction, $50 million (Yen 5.593 billion) for Dhaka Mass Rapid Transit development project (Line 1), $100 million (Yen 10.745 billion) for Matarbari ultra super-critical coal-fired power plant, $190 million (Yen 20.477 billion) for Dhaka underground substation-construction project, and $110 million (Yen 11.853 billion) for small-scale water-resources- development project.
Japan is Bangladesh's largest bilateral donor providing nearly US$12 billion dollars of assistance since the financial year (FY) 1971-72.
Currently, Tokyo is providing nearly US$3.60 billion for Bangladesh's largest Matarbari 1200MW coal-fired power plant, its township & port- facility-development project, and nearly $2.0 billion for the country's first metro-rail project (MRT-6).