House prices in London's overvalued market will fall this year and next, a Reuters poll of around 30 housing market specialists predicted.
The house prices will tumble if Britain fails to reach a deal ahead of its departure from the European Union, said the analysts and experts.
The quarterly poll said the house prices in London, where foreign investors have previously fuelled skyrocketing prices, will fall 1.6 per cent this year and 0.1 per cent next.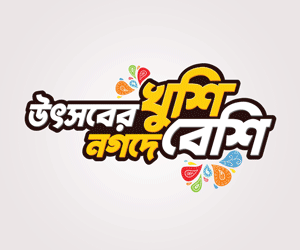 "Central London is tanking because the traditional international buyers are staying away - and the quantum of buyers is falling. A disorderly Brexit will exacerbate this trend,"a market specialist said.
Uncertainty over how Brexit negations pan out has already spooked foreign investors. When asked what effect a disorderly departure would have on London prices, responses ranged from "short-term fall" to "damaging" to "disaster".
"In the short term the additional uncertainty will disproportionately affect London, causing the value of some properties, particularly high value properties, to fall further," another market specialist said.
Britain is due to leave the EU in March and sterling fell to a near one-year low against the euro on Tuesday amid no-deal angst.
A weaker currency should make UK houses more attractive to foreign buyers but Brexit uncertainty is keeping them away, reports Reuters.
When asked about the likelihood of a significant correction in the capital's housing market before the end of 2019 the specialists gave a relatively high median of 29 per cent. The highest was 75 per cent.
But that might not be a bad thing - certainly for first-time buyers.
When asked to rate the level of London house prices on a scale of one to ten, where one is extremely cheap and ten extremely expensive, the median response was nine. Nationally they were rated seven.
"The weight of evidence suggests that housing is overvalued once more," said Hansen Lu at Capital Economics.
In August the average asking price for a home nationally was 301,973 pounds and in London a whopping 609,205 pounds, according to property website Rightmove.
The Bank of England pushed interest rates above their financial crisis lows this month but signalled it was in no hurry to raise them further.
It will add another 25 basis points in the second quarter of next year, taking Bank Rate to 1.0 per cent, another Reuters poll predicted.
So with mortgage rates staying low house prices are expected to increase nationally by 2.0 per cent this year and next - slower than inflation - and then 2.3 per cent in 2020.
"We see little upward or downward pressure on house prices at current near-zero interest rates. However, risks lie substantially to the downside," said Andrew Brigden at Fathom Consulting.
"Were interest rates to return to pre-crisis levels or higher, which may prove necessary if there were a sharp fall in sterling after a General Election, for example, then house prices could fall by around 40 per cent."