The revenue authority issued a show-cause notice to the state-owned Bangladesh Power Development Board (BPDB) on Thursday, claiming payment of Tk 358 million 'unpaid' Value Added Tax (VAT).
BPDB collected the VAT at a rate of 5.0 per cent from the power consumers in fiscal year (FY) 2011-12 to 2015-16, according to an audit finding of the Large Taxpayers Unit (LTU) under VAT Wing of National Board of Revenue (NBR).
In the show-cause letter, signed by LTU Commissioner Md Matiur Rahman and addressed to the BPDB chairman, LTU has sought a written reply within the next fifteen days on the claimed VAT.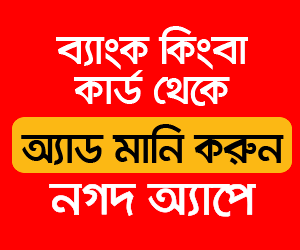 The letter will be considered as primary demand notice under Section 55(1) of the VAT Law 1991.
In case of failure to respond within the given timeframe, the VAT authority will resolve the issue through legal procedure, according to the show-cause notice.
However, while talking to the FE, BPDB Chairman Khaled Mahmood said the board is yet to receive any such notice.
"We can make comment in this regard after getting the letter," he added.
LTU VAT Deputy Commissioner Bodiuzzaman Munshi said the unit has detected the unpaid VAT through auditing its VAT returns.
"We expect that BPDB will clear the claimed VAT soon," he further said.
An audit team of LTU recently indentified the unpaid VAT that the consumers paid to BPDB with their power tariff.
As per the VAT law, BPDB will deposit the collected VAT to the public exchequer within the next 15 days of corresponding month after collecting the VAT from the consumers.
The LTU team audited the VAT returns of the five FY that BPDB submitted to the VAT authority.
According to the submitted VAT-19 document and treasury chalan, the LTU audit team has found that the state-owned power entity has paid Tk 205 million VAT out of its payable Tk 564 million, the notice mentioned.
"BPDB has paid less VAT, which is a violation of sections 3, 5 and 6 of the VAT law," the notice mentioned.
If BPDB or its lawyer wants to sit in a hearing, it can request the VAT unit through written reply, it added.