Planning Minister MA Mannan has stressed the need for signing a Free Trade Agreement (FTA) between Bangladesh and Japan for boosting bilateral trade, investment and economic cooperation.
He also expressed his firm optimism that the bilateral relationship between the two countries would be better, stronger and warm in the coming years.
"Based on the experiences of the bilateral relationship between Bangladesh and Japan over the last 50 years, we're looking forward to the next 50 years which is going to be much better, stronger and warm," he said.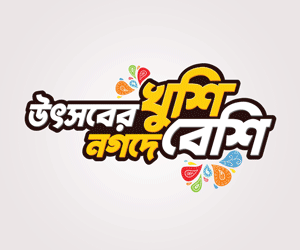 The Planning Minister said this while addressing a dialogue on 'Bangladesh-Japan Partnership for the Next Development Journey' as the chief guest held at a city hotel on Wednesday.
Organised by Centre for Policy Dialogue (CPD) Kazi Nabil Ahmed, MP, spoke on the occasion as the special guest while Japanese Ambassador to Bangladesh ITO Naoki and Bangladesh Ambassador to Japan Shahabuddin Ahmed spoke as the guests of honour, reports BSS.
Research fellow of the CPD Syed Yusuf Sadaat made a presentation on the Bangladesh-Japan partnership for the next development journey while board member of Asian University of Women Kathy Matsui made the keynote presentation.
Besides, Chief Representative of Japan International Cooperation Agency (JICA) Yuho Hayakawa, Professor Dr Tatsufumi Yamagata, CPD research director Dr Khandaker Golam Moazzem, Prof Dr Kenta Goto of Kansai University, Japan-Bangladesh Chamber of Commerce and Industry President Asif A Chowdhury spoke as panel discussants.
On the other hand, renowned economist Rehman Sobhan spoke on the occasion virtually while former Ambassador Faruk Sobhan also spoke.
CPD executive director Dr Fahmida Khatun gave the welcome address and closing remarks.
"Japan would be a strong contender in Bangladesh's guest for signing a Free Trade Agreement (FTA)," Mannan said, adding that once the FTA is signed, the bilateral trade relations would be smoother.
He also expressed his firm resolve that Bangladesh would become a self- reliant, prosperous and developed country by 2041 where countries like Japan could be a very strong friend.
"The next 50 years will be better for us. We would like to see Japan and other countries to stand beside us in our next journey," he added.
The Planning Minister said Bangladesh attaches highest importance to its relationship with Japan while with the completion of the work of Special Economic Zone at Araihazar in Narayanganj, exclusively dedicated for the Japanese investors, the landscape would be changed totally there.
Japanese Ambassador to Dhaka ITO Naoki said that Tokyo is considering to initiate a joint study on framing the FTA with Bangladesh.
"If we can start the process and frame it, then this will help boost our economic partnership ... but this has to be reciprocal," he added.
Naoki noted that there is a need to focus to train the Bangladeshi workforce for catering the needs of Japanese market.
"Both sides need to make more efforts ... People should be trained to meet the needs of the Japanese market," the Ambassador added.
JICA Chief Representative Yuho Hayakawa said Bangladesh is a great and trusted friend of Japan while the existing comprehensive relationship would turn into more strategic one and thus go beyond more strategic.
He suggested that Bangladesh should focus on accelerating inclusive growth, overcoming social vulnerabilities and building comprehensive cooperation.
The JICA Chief Representative informed that Bangladesh became the largest recipient of JICA loan in the last fiscal year (FY21).
"Japan has been providing support in many mega projects of Bangladesh. He also hoped that Japan would stand beside Bangladesh in the energy sector and in addressing climate change issues," Eminent economist Rehman Sobhan mentioned.
Japan-Bangladesh Chamber of Commerce and Industry President Asif A Chowdhury said that Bangladesh should sign FTAs with as many countries as possible including Japan considering the LDC graduation in mind.
He also suggested for forming a special cell on FTA at the Ministry of Commerce like the cell on WTO.
According to official data, Japan disbursed US$1.95 billion in 2021 as aid to Bangladesh, which was the highest in the past 50 years.