A steady outflow of migrant workers in the last four months of this year raises hope for healthy growth in overseas labour employment - a vital source for Bangladesh's foreign-exchange reserves.
Official statistics reveal a total of 426,558 workers had gone to different job-destination countries during the January-April period this calendar year as against 181,040 in the matching period of 2021, accounting for a sharp 135.61-per cent growth.
Bangladesh sent 109,698 workers in January, 92569 in February, 120316 in March and 103975 in April, according to data available with the Bureau of Manpower Employment and Training (BMET).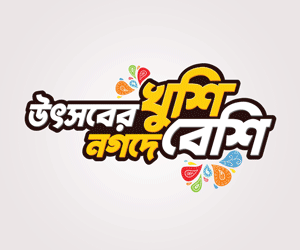 Such a steady growth is expected to continue in the coming months and the sector could see a record number of employments end of the year, officials and sector-insiders say.
The workers went mainly to 20 countries in the last four months. Saudi Arabia received the highest 63 per cent or 268,584 workers, while Oman 56,830, the United Arab Emirates (UAE) 51,531, Singapore 18,606, Jordan 6654 and Qatar 6241. The official count shows a total of 617,209 Bangladeshis found jobs in 2021 while 217,669 workers in 2020.
Md Shahidul Alam, director-general of the BMET, said they hoped a record number of workers would find jobs this year, as demand for workers from different countries remained stable.
"We have sent abroad more than double workers than the target we have fixed for this fiscal year," he says on an upbeat note about the rebound in overseas employment after the pandemic setback.
More than 900,000 workers went abroad during the last 10 months of this financial year, according to him.
The DG, however, says they are emphasising quality migration through proper skill training. To this end, they are improving the training mechanism from time to time.
"We have made an online database of manpower recruiters that will help ensure a hassle-free and fair recruitment process," he adds.
Job opportunities have also been created in the developed countries, including Greece and Italy, and Romania, which would help increase quality migration, Mr Alam mentions.
Quality labour migration has been a longstanding suggestion for getting high-end jobs, particularly in developed countries, as unskilled workers find it hard to recover high migration costs with their low wages.
Remittance from expatriate Bangladeshis is the second-highest contributor to Bangladesh's forex reserves after the readymade garments or RMG export. In the financial year 2020-21, the remittance receipt was over $22 billion.
A recent slowdown in remittance inflow under corona fallout coupled with high costs of imports amid global inflation, outstripping export earnings, widened the country's trade gap and current-account deficit. As such, the reserves received strains and went down to around $41 billion, from its previous peak of over $48 billion.
The current upturn is seen as a good sign for the reserve position. Money sent home by Bangladeshis working abroad amounted to $2.01 billion in April 2022, up by $149.76 million from the previous month's level, according to the central bank's latest statistics.
In March, the remittances stood at $1.86 billion. It was $1.49 billion in February 2022. The figure was $1.70 billion in January, up by $ 73.79 million from the previous month's level. In December last, the remittances stood at $ 1.63 billion.