The price of electricity is likely to increase further in the days ahead due to the increase in the price of relevant raw materials, Finance Minister AMA Muhith has said.
"Electricity price would go up in the near future", the Finance Minister said while speaking at a television programme on the upcoming budget on Tuesday.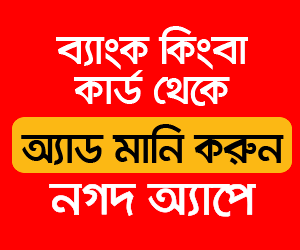 "The reason is that prices of raw materials that are needed for producing electricity are going up", Muhith said.
"However, we would try to keep the rate of increase at a tolerable level," he added.
The Finance Minister also reiterated that the government was planning to reduce the corporate tax rate in the next budget.
"The number of taxpayers in the country has already increased to 3.3 million while we are planning to increase it to 4.0 million in the next fiscal", Muhith said.
"So, instead of increasing the tax rate, we would like to focus on widening the tax net".
Focusing on prevailing infrastructure deficit in the country despite increased government spending on big projects, Mr. Muhith urged the private sector to invest more in this area.
Earlier at the programme, speakers emphasised the need for reform in the banking sector and reducing the interest rate on lending to a single digit.
Former Governor of Bangladesh Bank Dr. Salehuddin Ahmed said the annual budget often features many ambitious targets which ultimately remain unmet.
Focusing on the banking sector, the former BB governor said that the sector is in need of urgent reform. He also observed that the governance issue of banks needs to be fixed for improvement of the sector while the central bank needs to play a strong role in this regard.
President of the country's apex trade body FBCCI Md. Shafiul Islam (Mohiuddin) who moderated the programme, called for reducing the bank interest rate on lending to a single digit.
Metropolitan Chamber of Commerce and Industry, Dhaka (MCCI) President Nihad Kabir said since the country has already become a lower middle income country, the future budgets should be formulated in line with that feat.
"Increased emphasis should be put on skill development and employment while expenditure on education should be increased," Kabir said.
Speaking at the programme, The Financial Express Editor A H M Moazzem Hossain said the main challenge for the country's economy currently comes from the banking sector.
Focusing on revenue generation, Mr. Hossain said that Instead of further increasing the existing tax rates, the government needs to widen the tax net.
Policy continuity and policy stability of the government are crucial for growth of investment in the country, he noted.
Director General of Bangladesh Institute of Development Studies (BIDS) K A S Murshid said economic growth of the country should have some real impact on employment generation, poverty reduction, reduction of inequality and women's empowerment.
Bangladesh Garment Manufacturers and Exporters Association (BGMEA) President Md Siddiqur Rahman called for strengthening the backward linkage of the readymade garments industry for further growth of the sector.